Please let us know any comments that you would like us to display here.
Thank you for submitting the contact form.
Great Trade, probably the fastest postage I've ever encountered, and the product (X-Zit), absolutely amazing. Applied some to a few patches of acne as soon as the package arrived, and woke up the next day and they were gone! Thank you so much! Recomend product and trader to all.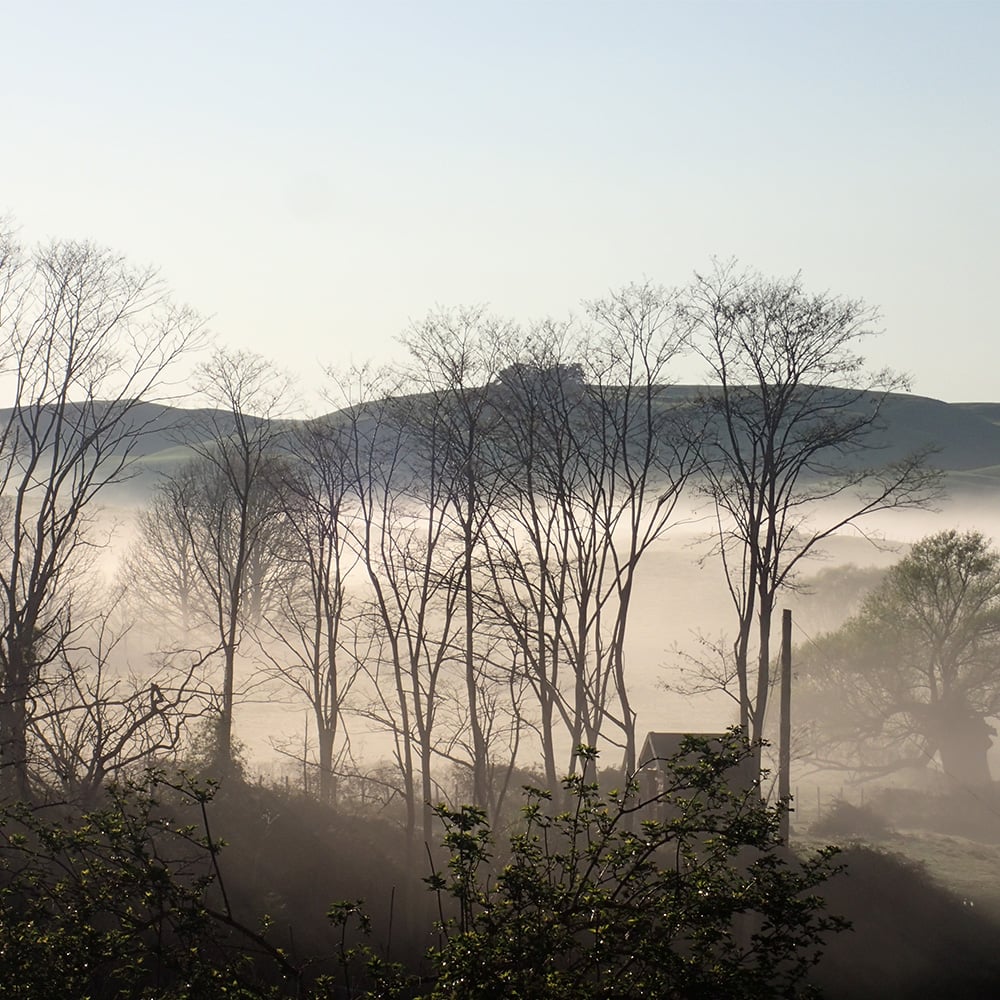 Thank you so much for the quick delivery. I just want to let you know I have had a ulcerated lip followed by sun burn for about 6 months and have tried every cream/ointment from chemist and doctor to no avail. My sister had purchased one of your sample packs and sent me the plantain/chickweed balm and within 3 days a marked improvement and getting better by the day so thankyou for your wonderful product.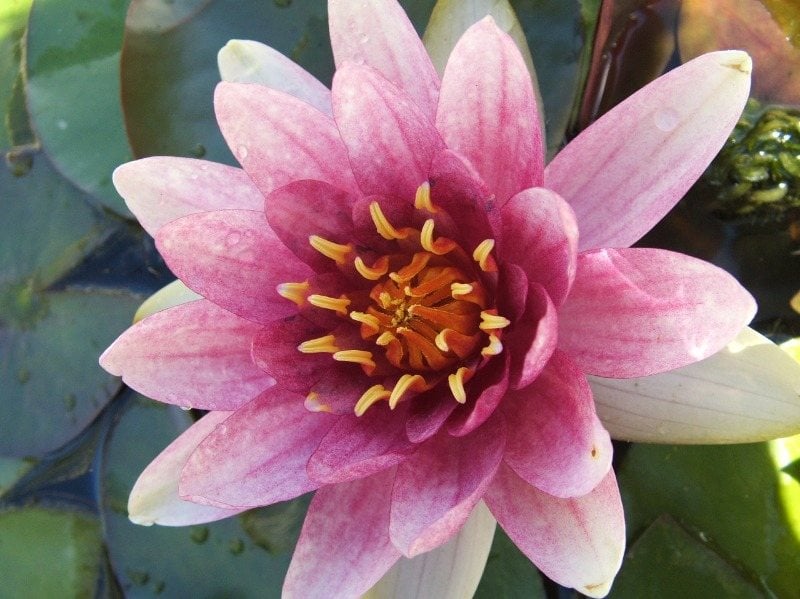 This eczema cream is great for the eczema I get on my face and is gentle enough that I can it use more often when I get a bad patch. Would highly recommend giving it a go!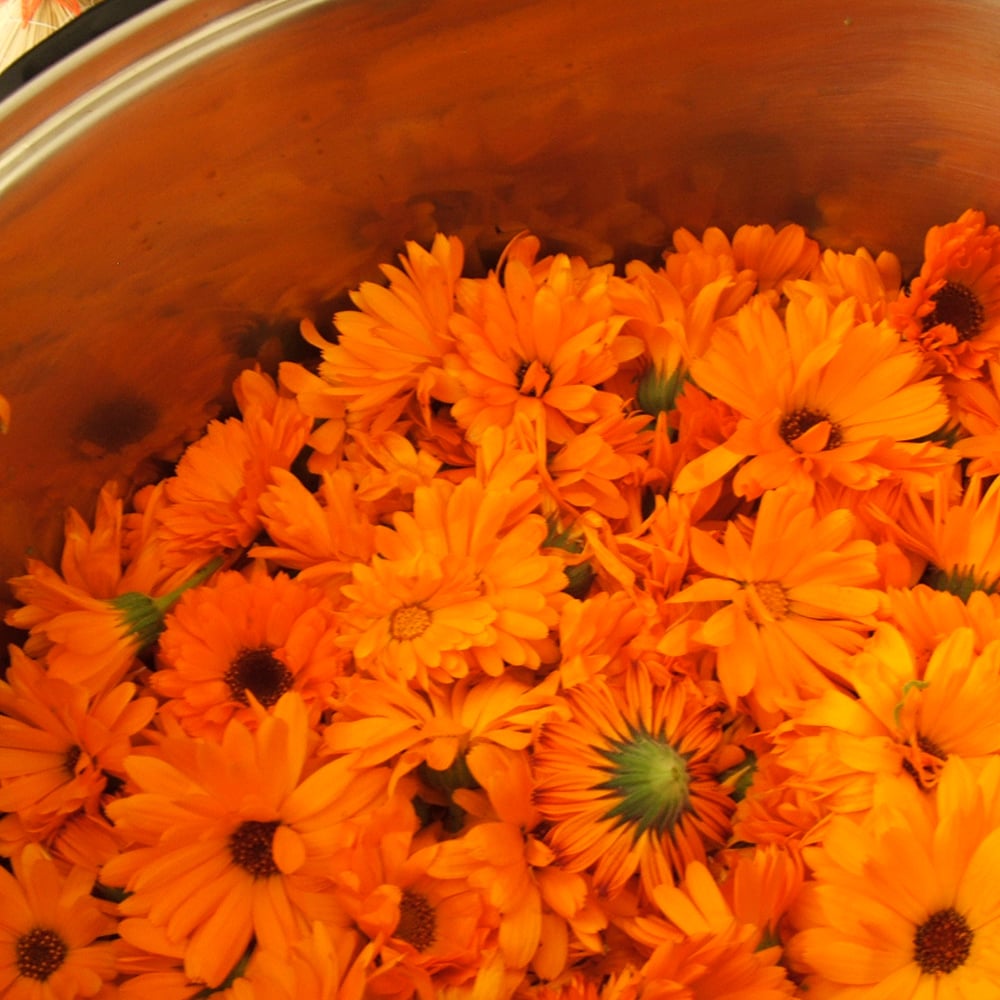 Rosemary Rub: This product is amazing. I use it to relieve general aches and pains and have often rubbed it on my temples and back of my neck when I get migraines/tension headaches. Thank you for a great product.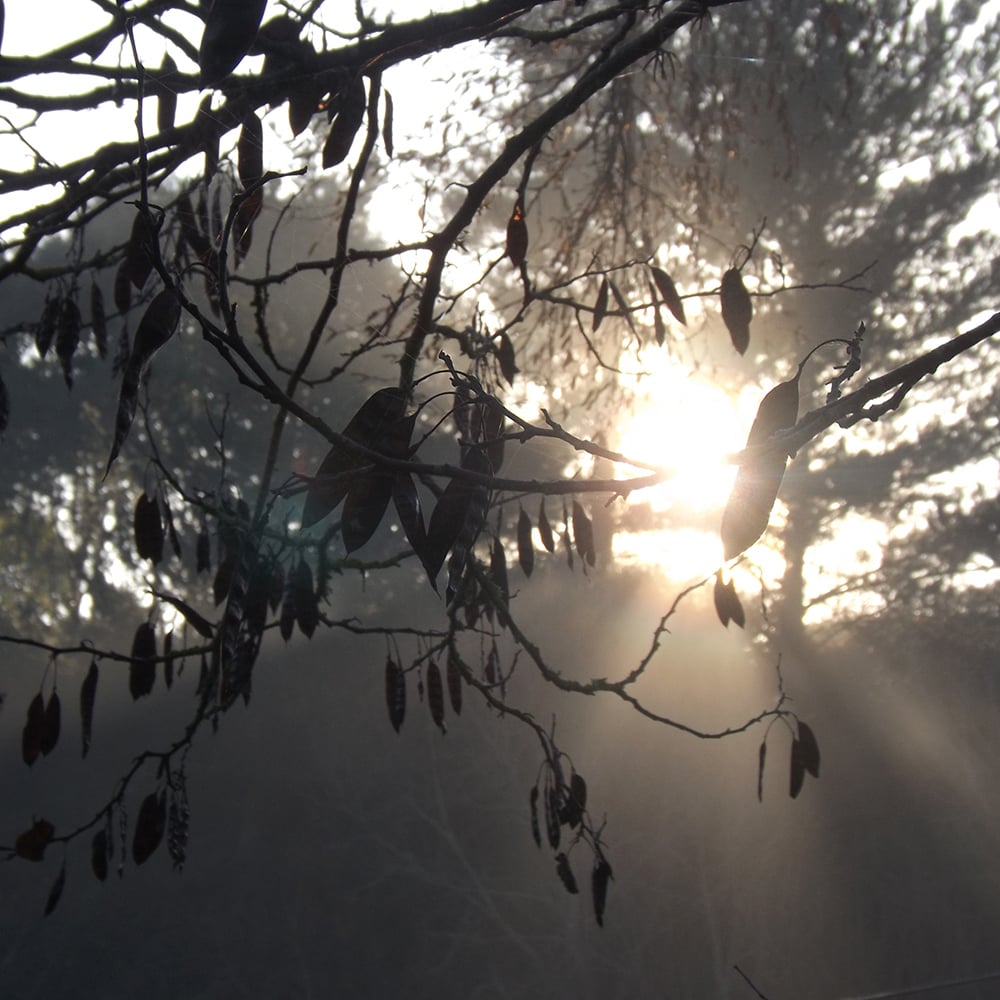 I would personally like to thank everyone working so hard at Millstream Gardens providing us with these excellent, outstanding chemical free products, my son loves Green magic Comfrey cream and my wife loves Rose cold cream, these are amazing products at an amazing price, well done Millstream team, thanks again , if I get a chance will surely come down and see you guys personally at your store , thanks again. Regards.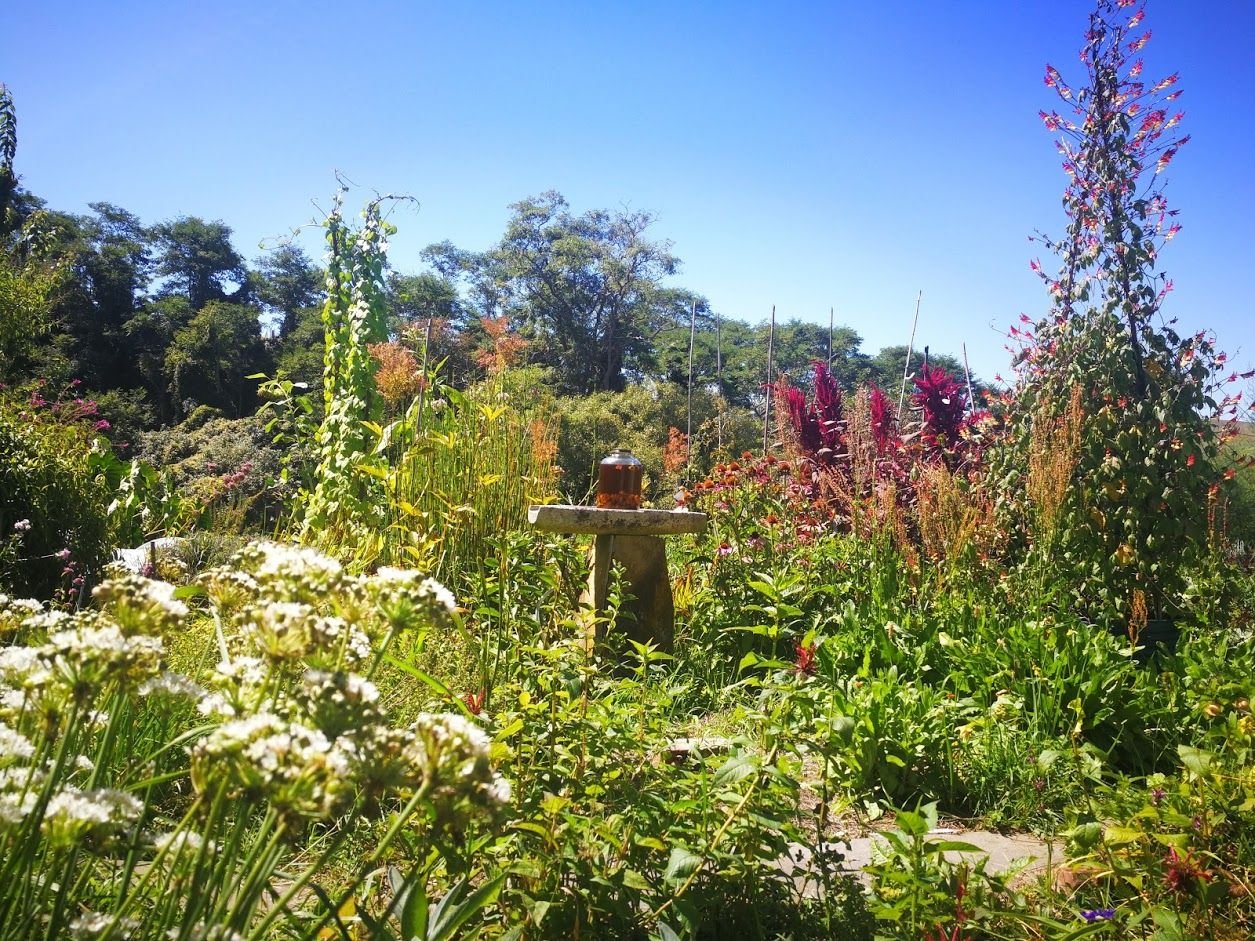 I just wanted to say how impressed I am with the Millstream Gardens Comfrey & Calendula Ointment. I had a car accident three weeks before my wedding and was left with quite severe seatbelt burn. I found your ointment at Chantels in Napier and applied the ointment every few hours for a couple of days. It gave immediate relief and the burn healed so fast, well in time for wedding. Thank you for making such a quality product.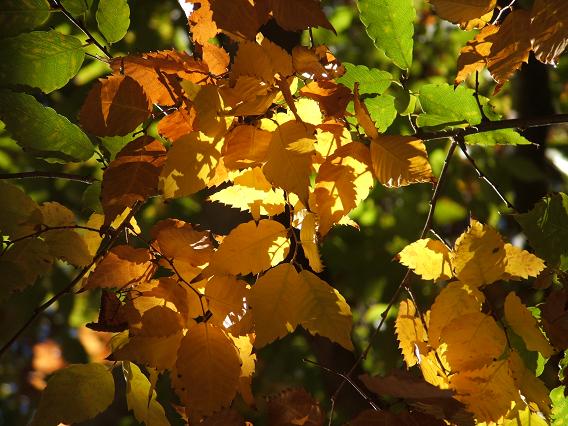 Love these products, have tried many things over the years and react to alot, but not one single negative reaction to any of these wonderful products from Jan and Geoff. They are great, and help with a variety of issues. I have been buying them for my parents as gifts also, and they are very impressed with them as well. I get to support NZ made products, lovely packaging, fantastic service, great prices and excellent products, what more can anyone ask for. Huge fan, keep up the great work as it's very appreciated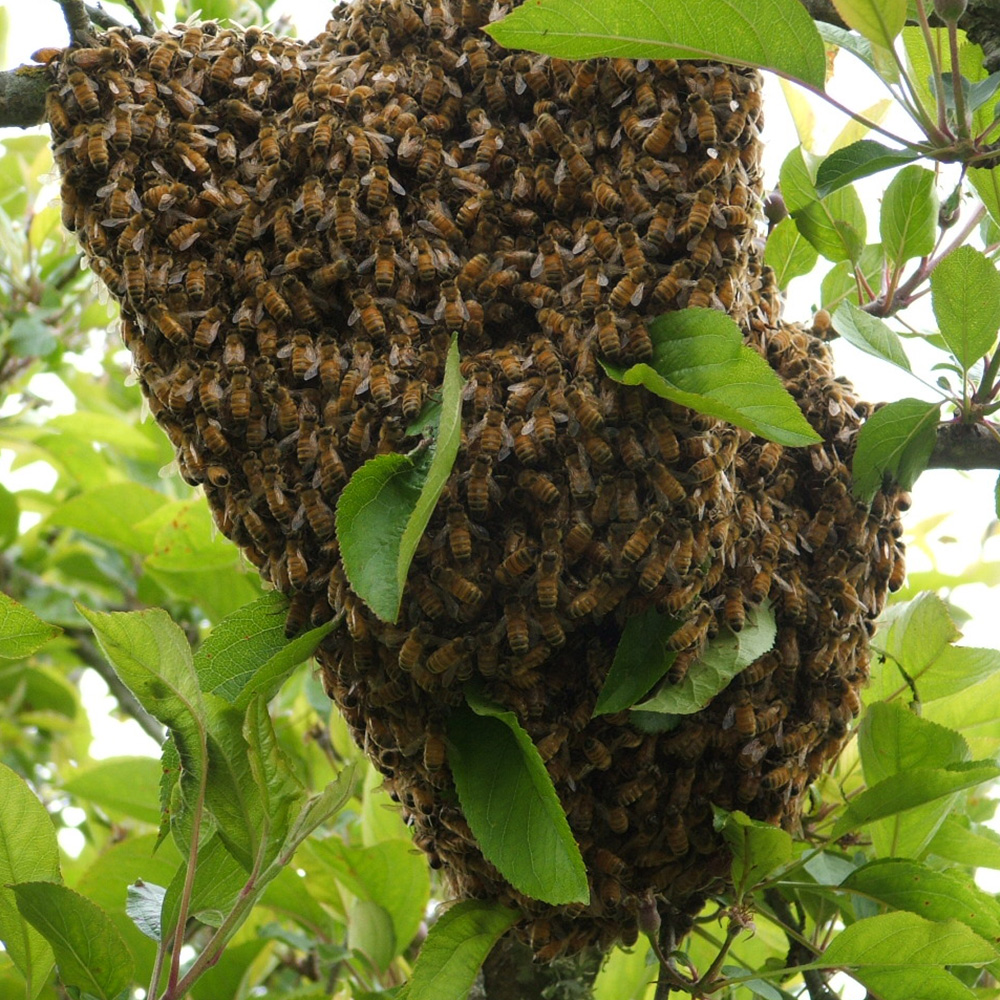 My family and I have been using Millstream products for the last 10 years and we are all absolutely amazed at how awesome they are.
Usual family, we suffer from various ailments from eczema, sore joints and muscles from walking the hills, lack of sleep and the normal acnes and pains. We use them all - comfrey, crocodile cream, arnica, liniment, aloe vera and my favourite, comfrey & calendula and they all do what they say which is what it is all about. Well priced and worth every dollar.
If we are going through Hastings, we always call in and see Geoff and Jan. Such friendly and caring people who put that into all their products. Thanks guys, keep up the fantastic work.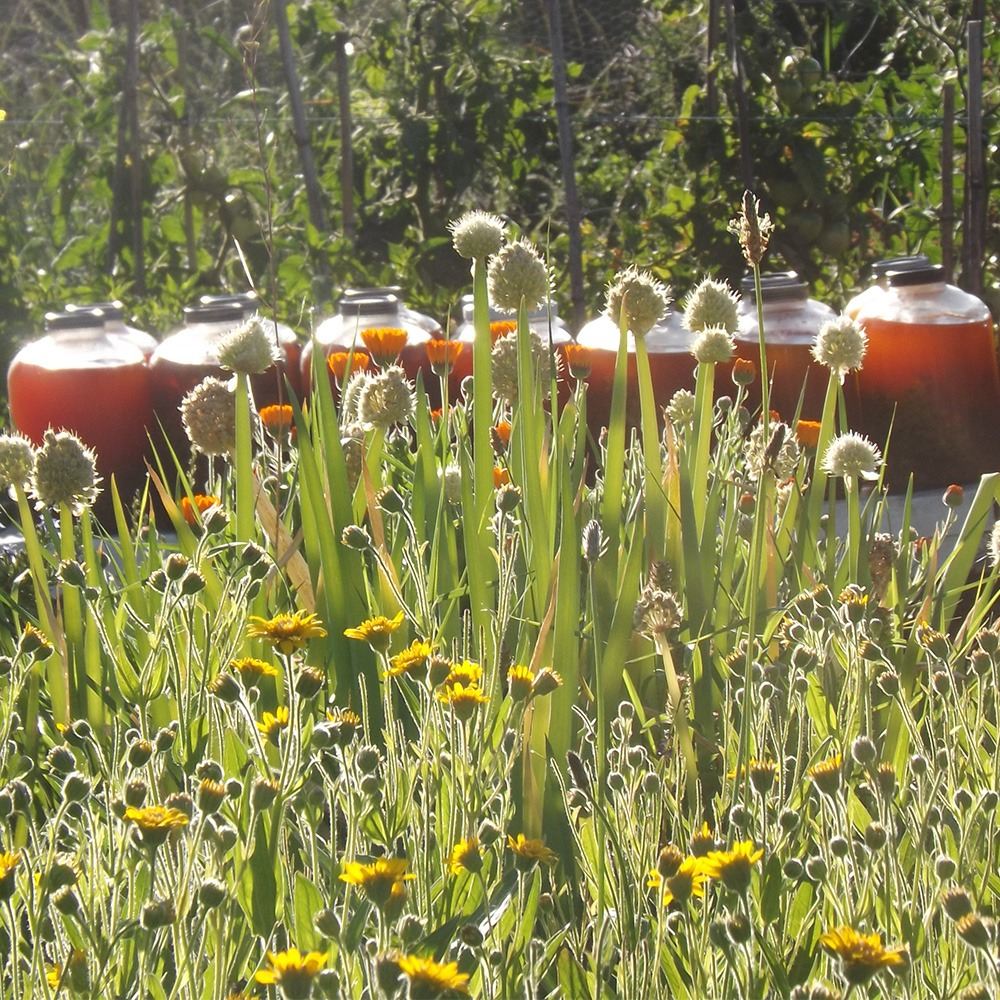 Thanks to your miracle exma cream I brought last week my 4 month old great granddaughter has slept through the night. Only woke for a feed and straight back to sleep. No crying itching and scratching her head.
It's been a game changer. Nothing the Dr has prescribed has worked. My granddaughter has ordered the biggest container from you. Thank goodness.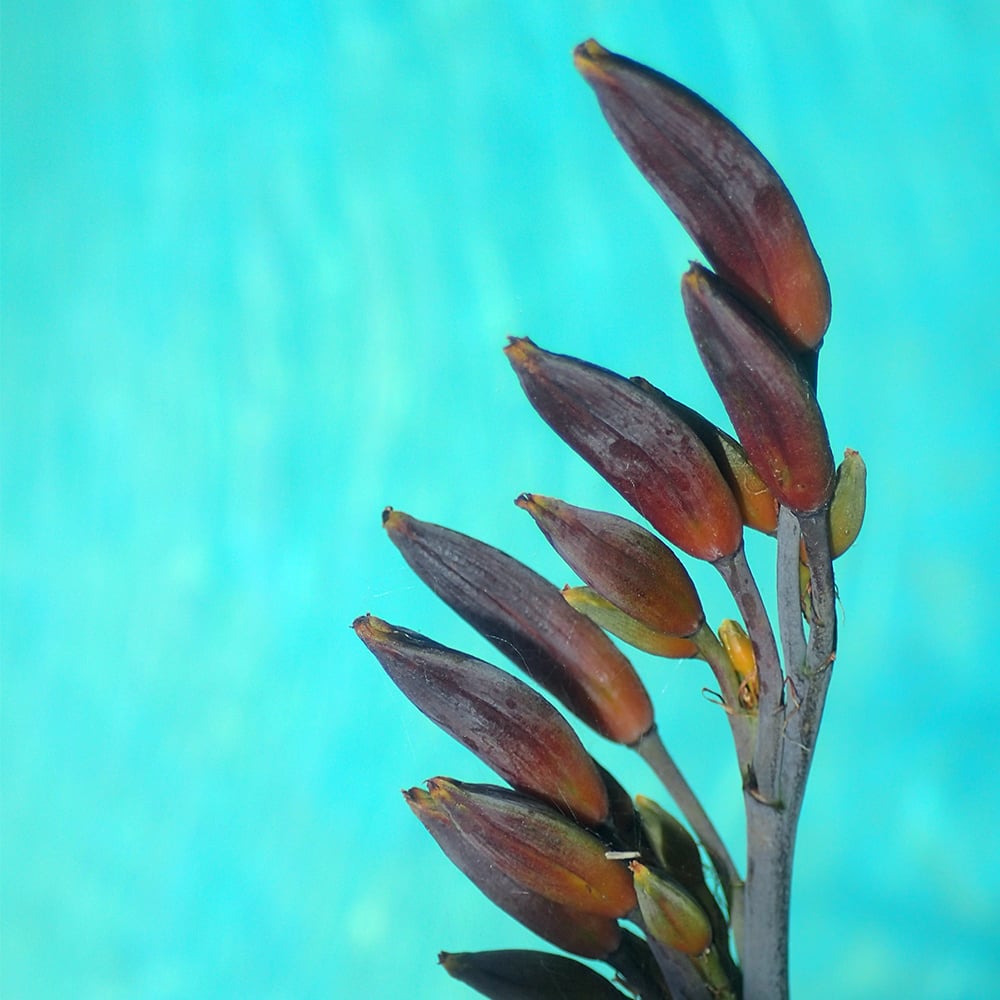 Wow! Love the e-book! Truly beautiful, truly informative and full of the essence of all things good. The bamboo box and USB thingie is too gorgeous to store away so will be leaving it on my coffee table to admire. So impressed on so many levels. Thank you so much.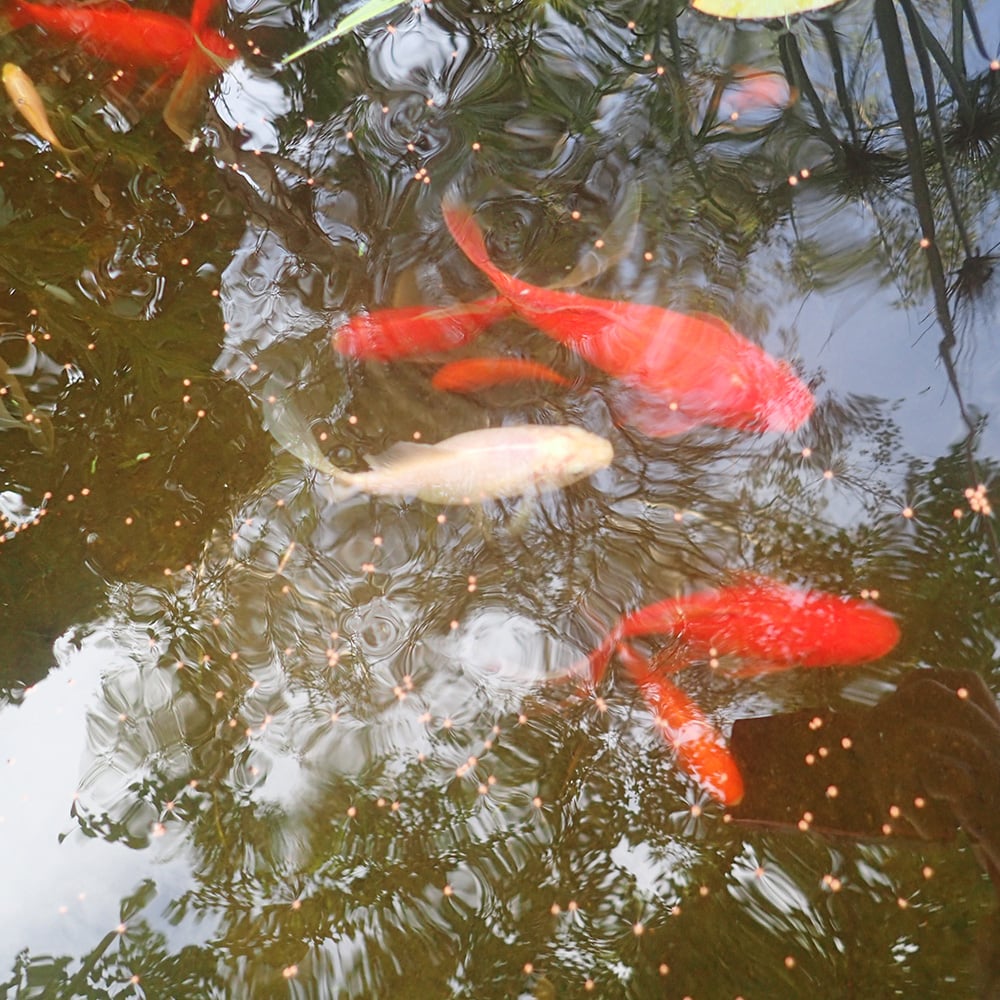 Amazing cream. My skin is highly sensitive to everything. My hands were feeling rough and dry. Crocodile skin is actually a good description of how I felt before your product arrived. Thank you so much for renewed hope you have given me. My hands are starting to feel close to normal again. I will be an avid regular. This product is amazing.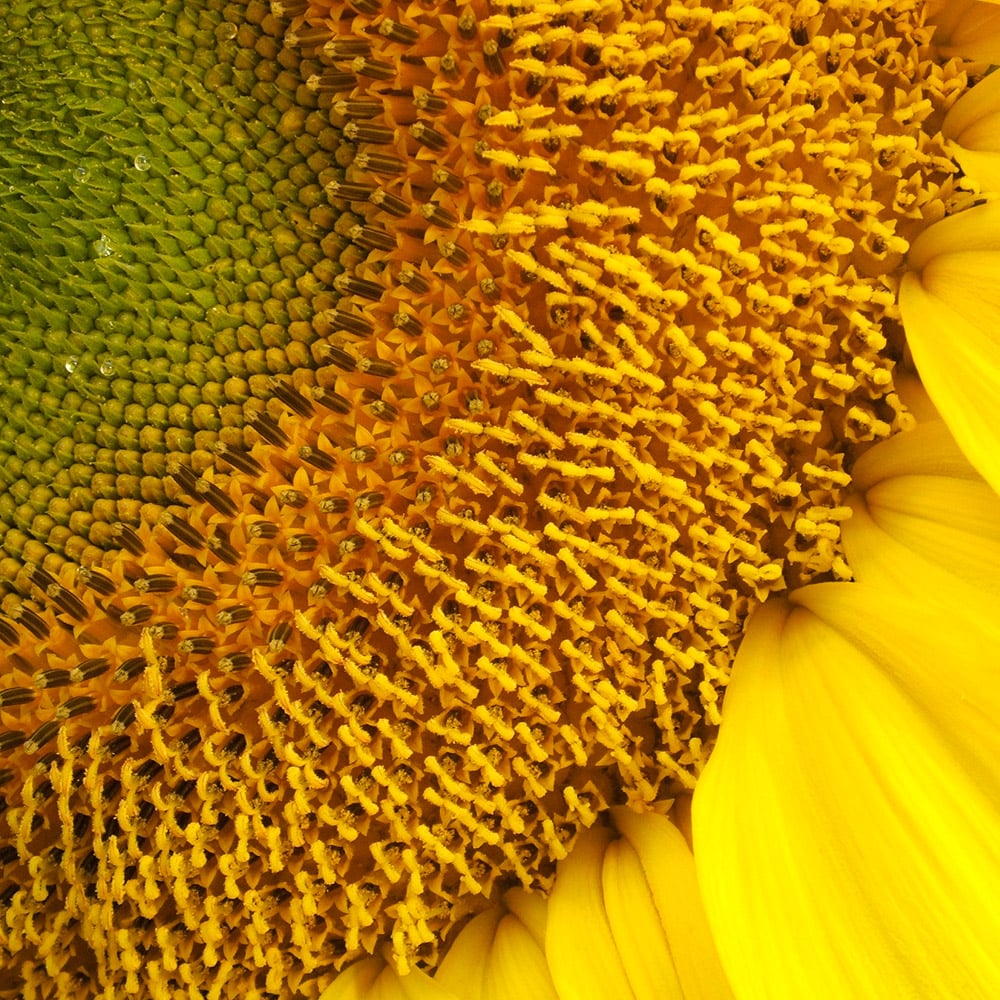 Dear Jan and Geoff. Incredibly grateful to discover your beautiful Psoriasis cream. I am one of the lucky people who have had very fast results using it. After months of trying all manner of natural products yours is by far the most effective and the most delicious smelling. It has not only soothed my skin but soothed me psychologically - having really sore, itchy psoriasis for months and worsening over lock down was wearing me down.
I actually enjoy putting your skin cream on because it smells so fabulous - which helps a great deal when you're applying it several times a day. It feels more like a treat than a chore. Thank you for making such fine products with love and compassion. Arohanui.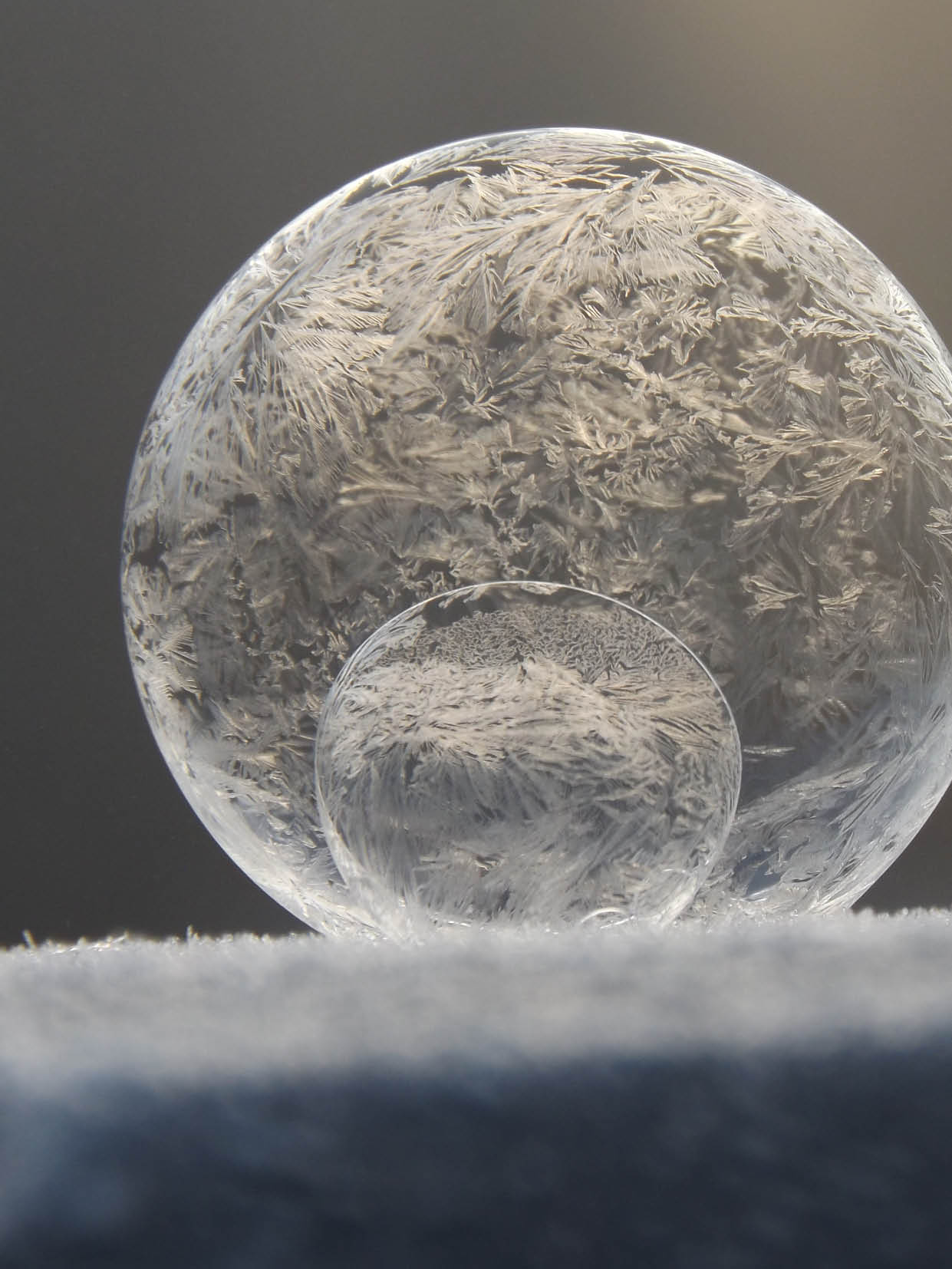 Thank you so much for the wonderful products. I purchased the rose shampoo and body bar and for the first time in years, I do not have to put moisturizer on my legs or body much at all. When I wnat to, I use your moisturizer which is lovely and lasts ages. Thanks heaps. I will add to my stash of your products and always use them. Awesome.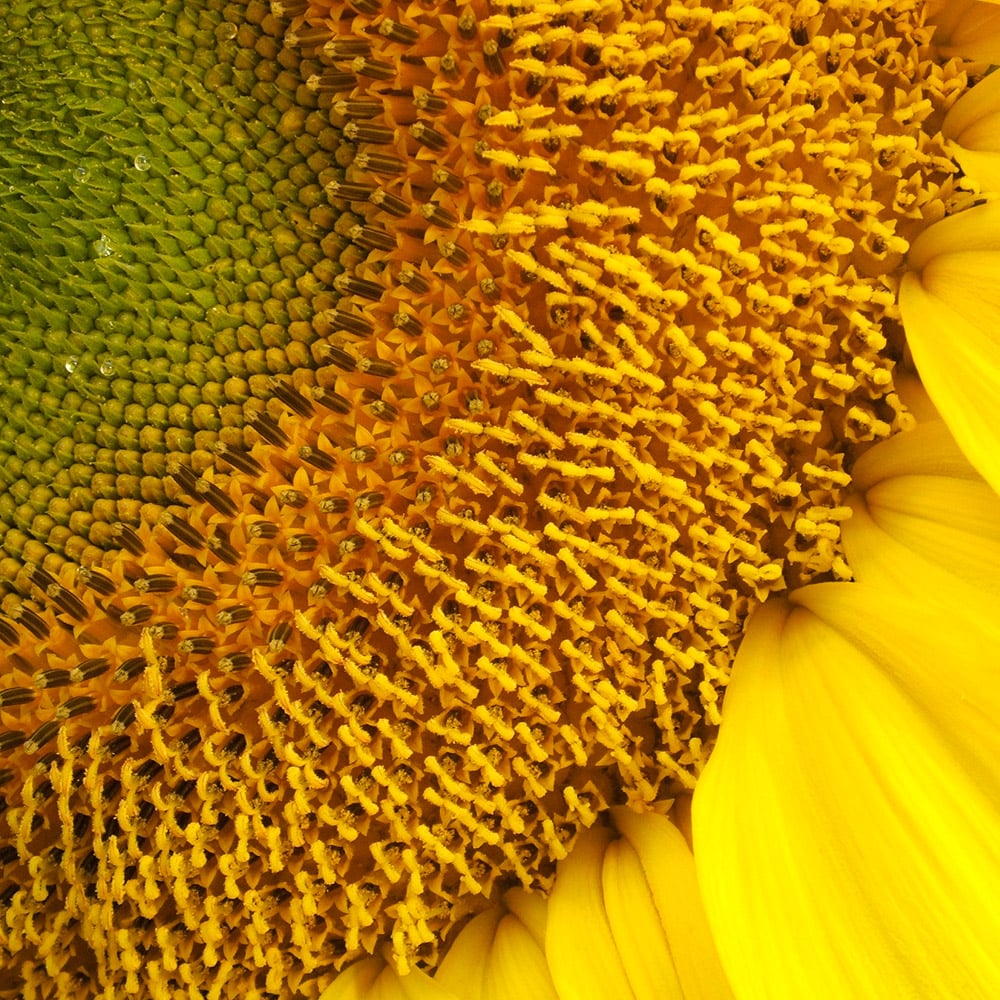 Just wanted to say thank you for your fantastic products, excellent web site, products and service. We and our extended family love and rely on your creams ointments etc and can not offer enough encouragement and enough compliments to say what a great job you are doing.... Many many thanks.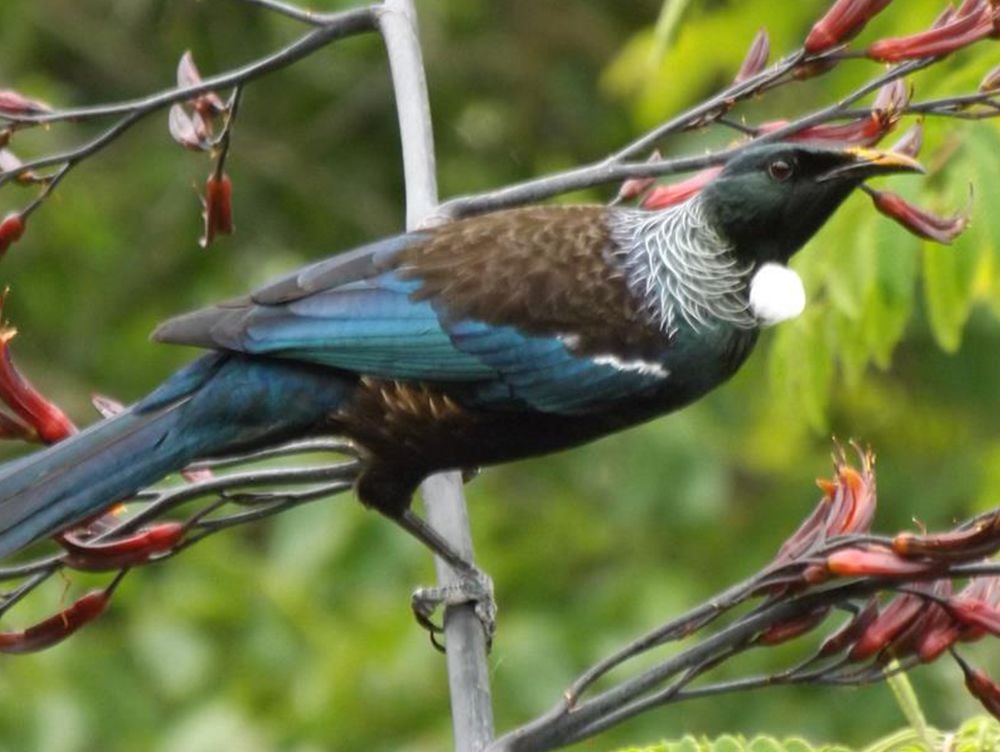 I wanted to give you feedback on your rosemary rub. I had Carpel Tunnel with lumps all in my wrist that was so sore to touch or even rub cream into it at first, and after using it only for 2months, the lumps are nearly gone, and I have no pain.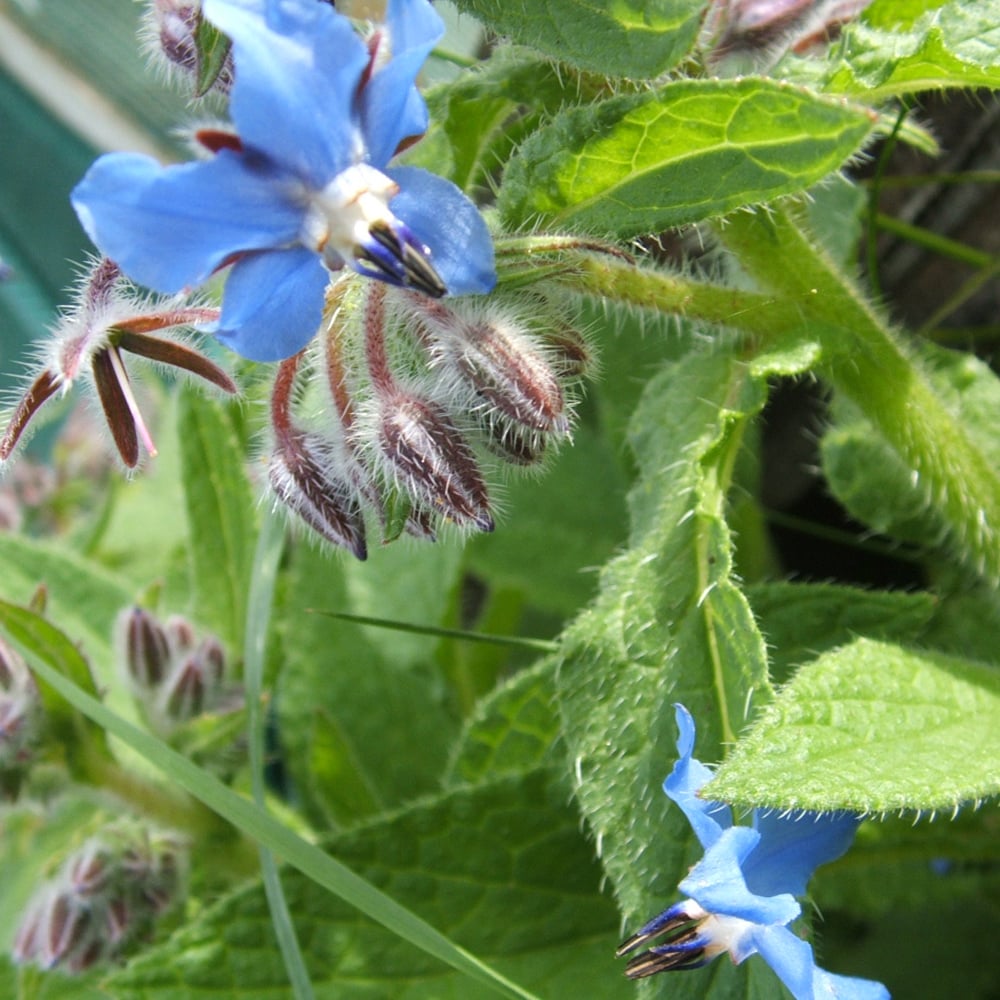 I came across your product for Psoriasis cream in common sense organics Wellington. It has really helped to heal my psoriasis which flares up at anytime on my eyebrows and hairline. It has worked wonders - I will be using your cream from now on! I am so happy I have found your product!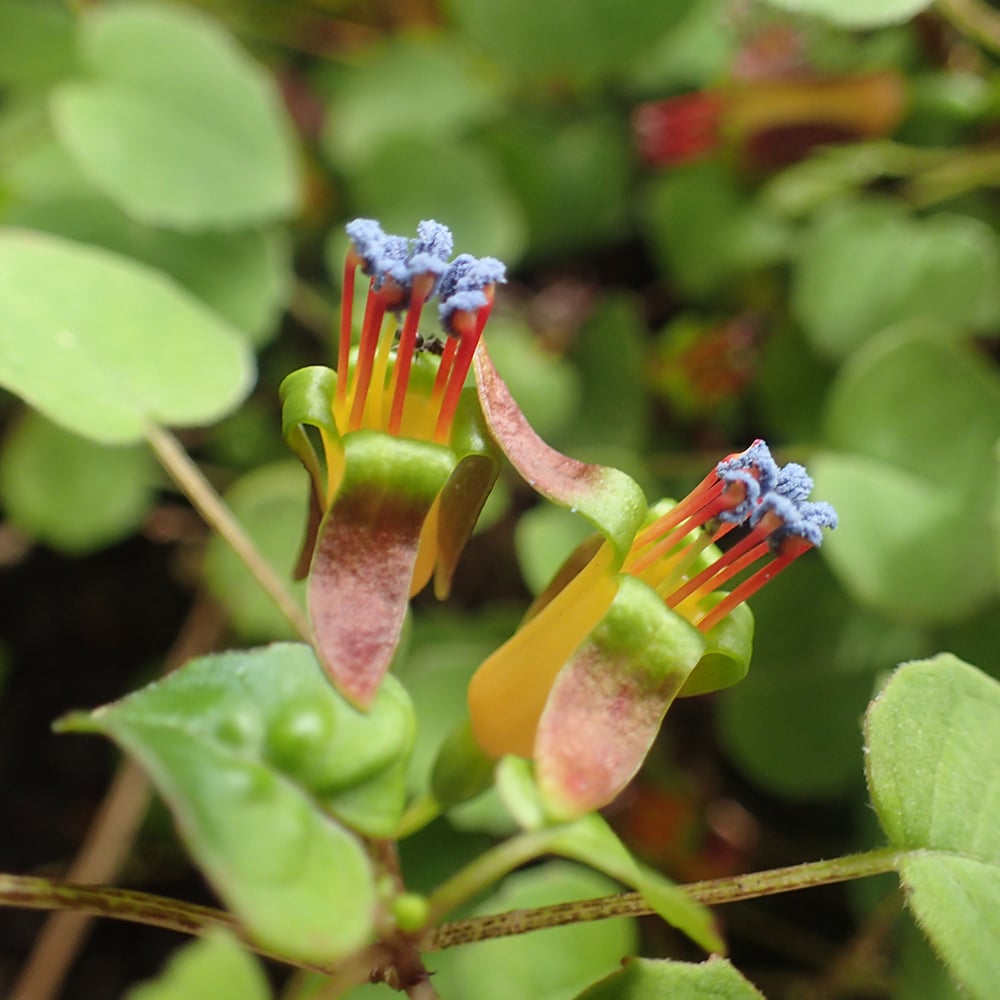 Love your products and your philosophy! Just a quick note to say how amazing I have found your Plaintain & Chickweed ointment in particular - as a long time sufferer of allergies and excema who has tried almost everything there is out there I honestly find this to be the quickest and most effective itch relief for nasty hives / allergic type rashes that pop up - relief is almost instantaneous and hives will start to go down in minutes, it's seriously amazing! And so nice to use something that is better than steroids - both for skin health long term and for actual efficacy. Can't recommend this enough if you get any type of itchy sensitive skin. Thank you!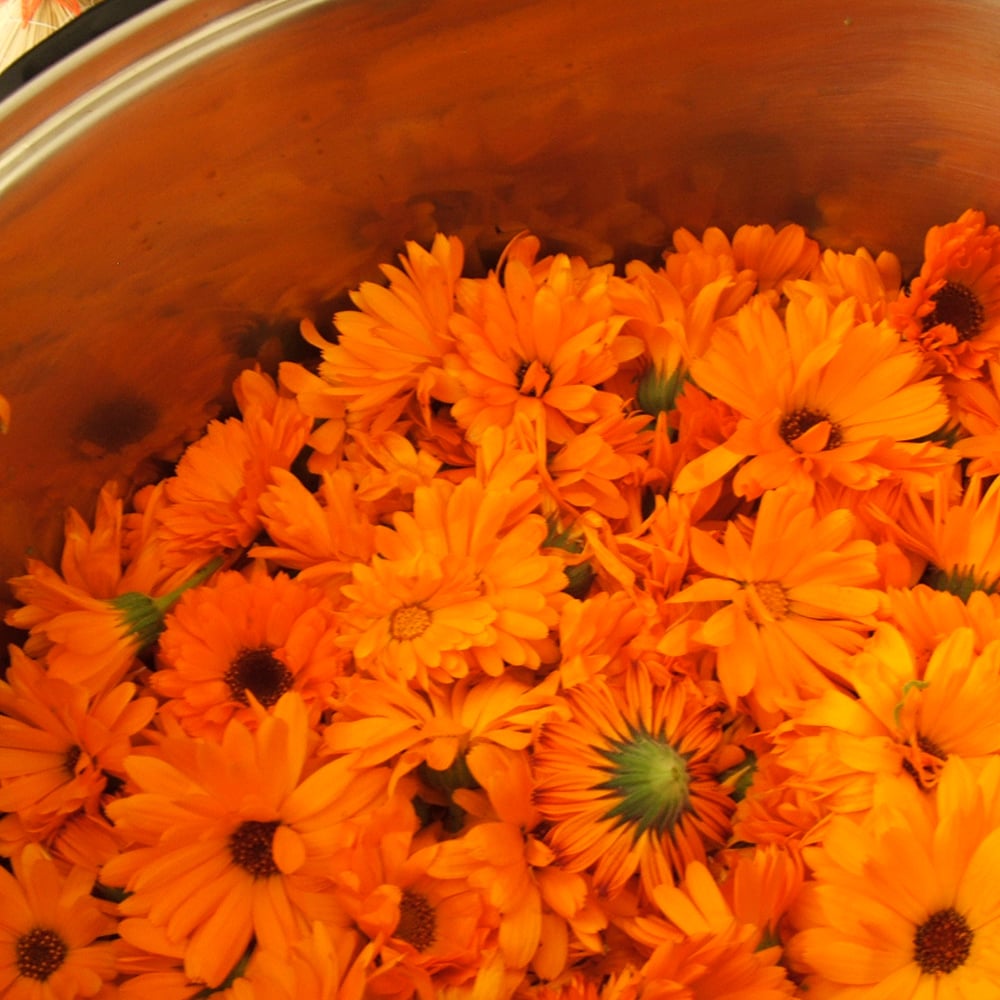 The Psoriasis cream is great, it stops the itch straight away and lasts all day. I have psoriasis on 80% of my body, it's a nasty condition, the doctors told me I just have to put up with it. They gave me steroid cream that worked for a while then my body got used to it. I started doing a lot of research and found out that steroids are nasty. I've gone gluten free, given up alcohol, gone 80% alkaline foods, it's taken four months but it's starting to go away. I'm going to go back to the doctor and show him I have cured a condition that they told me can't be cured. If any of your clients have it tell them to buy a book called "Healing Psoriasis" by John Pagano. I guarantee it will help. Your cream and the book saved my life.
Cheers Steve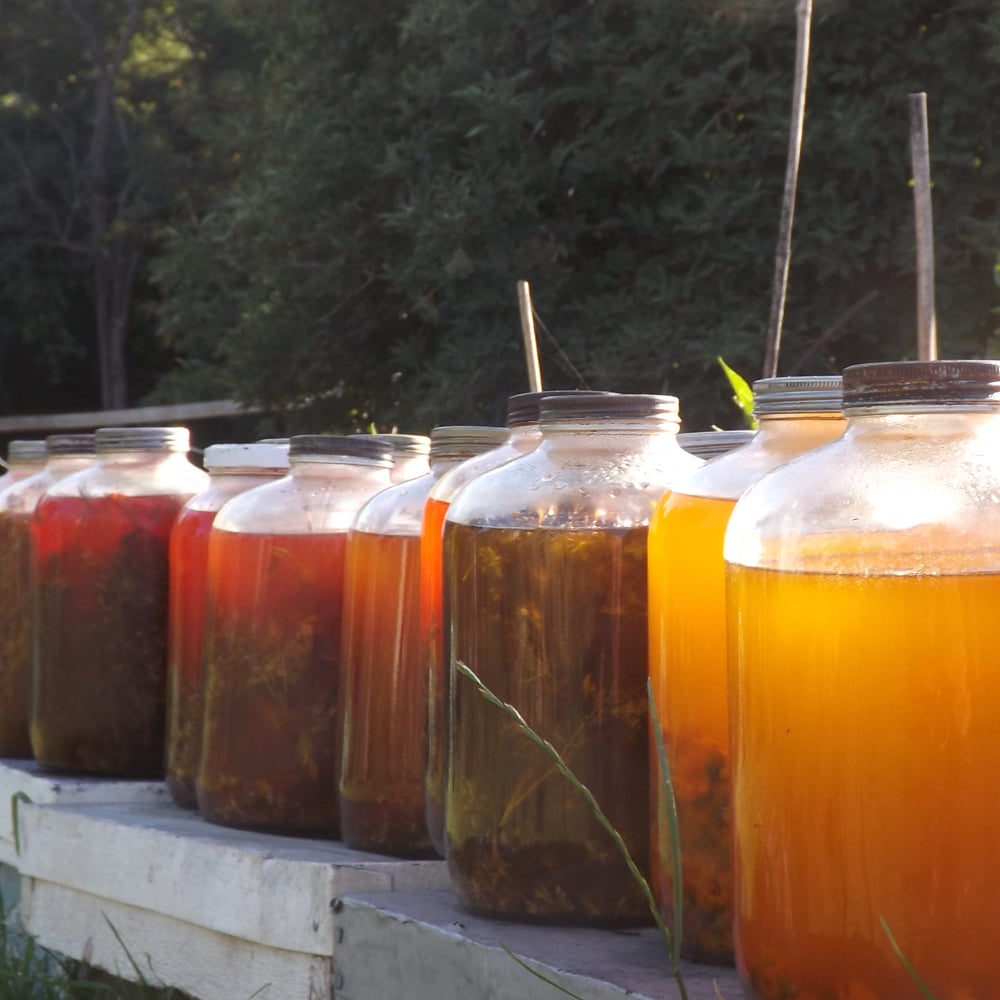 Used the Elderflower Ointment on an odd dry discoloured patch of skin. It developed with sun-damage over years, I suspect. The area softened and the darkness has faded with the use of the ointment, I wasn't expecting the result, because it was so gentle, I didn't notice it 'working'. I am very pleased with it, though it has not completely gone, the mark isn't very noticeable and I don't worry about its appearance. More importantly the area is smooth now. Thank you, your products are very valuable in our household, and gentle too.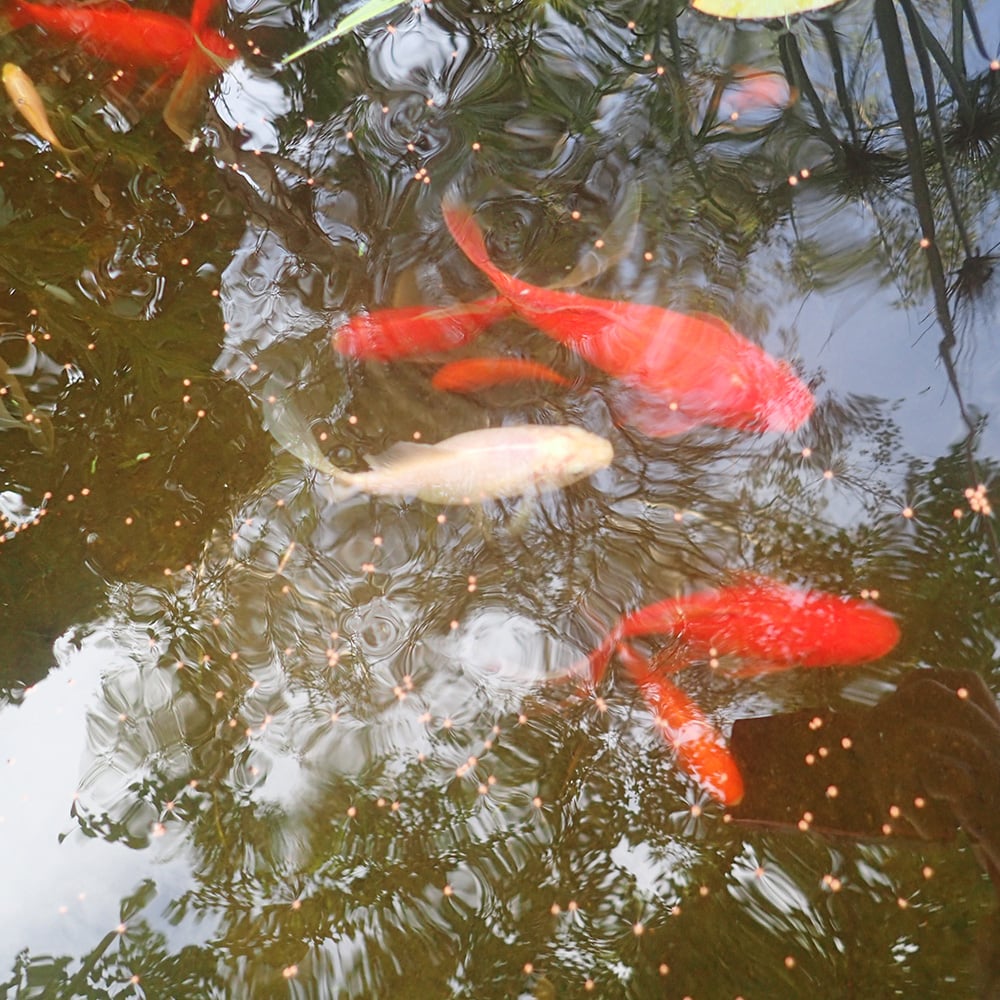 My husband and I stopped in to the wee cafe in Otane that stocks your products! What a delight - and I am desperate to get back there to purchase more of your range. I purchased an assortment of skin creams for my niece - and for my daughter I purchased the acne cream - every time she walks past me the delightful smell of it makes me smile! so fabulous to have something so natural on her 11 yr old skin! I absolutely love the work you have done - and I will continue to purchase your products now I am aware of them! Thank you!!!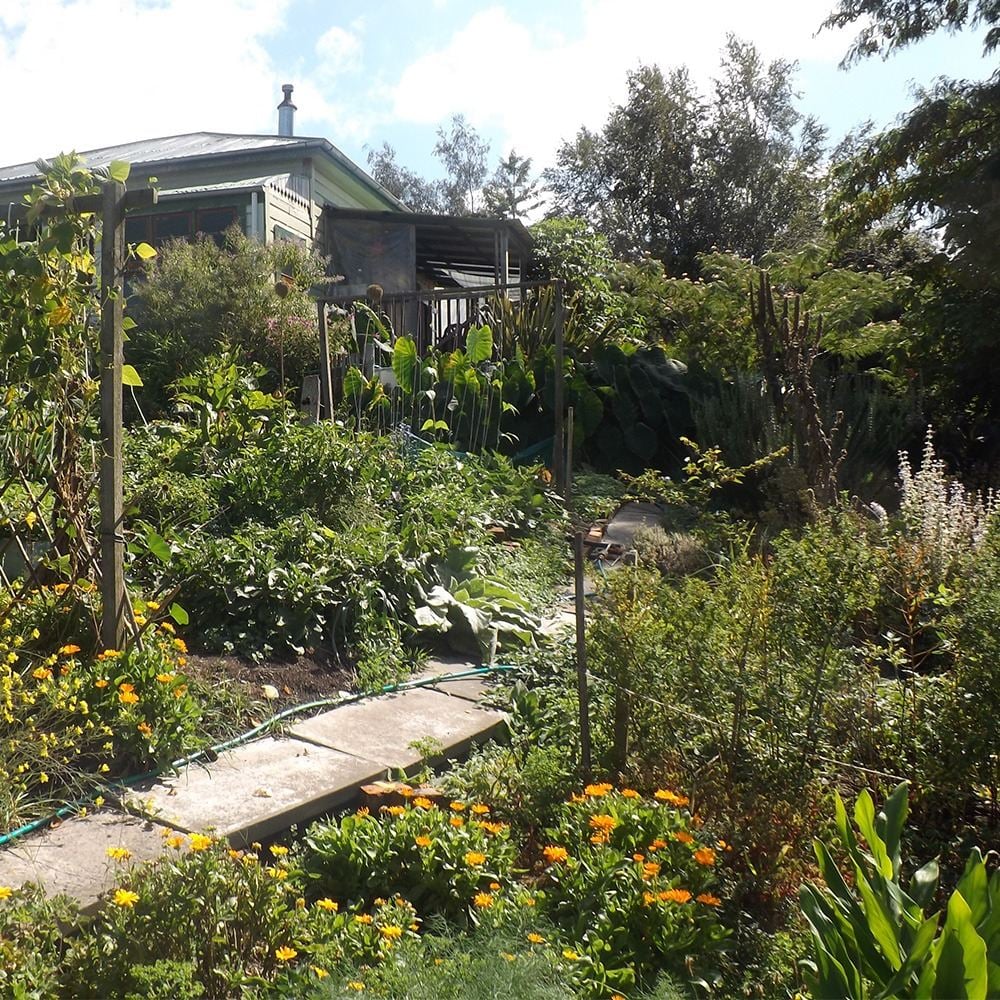 Just wanted to say THANK YOU so much, we recently bought your baby's bottom cream after our little girl had had a nappy rash for almost a month. We had tried everything and she wasn't even wearing nappies around the home anymore. Within 2 days of using your cream she had completely cleared up and we haven't had any problems since! We are so grateful to you for making such an awesome product. Thanks!!!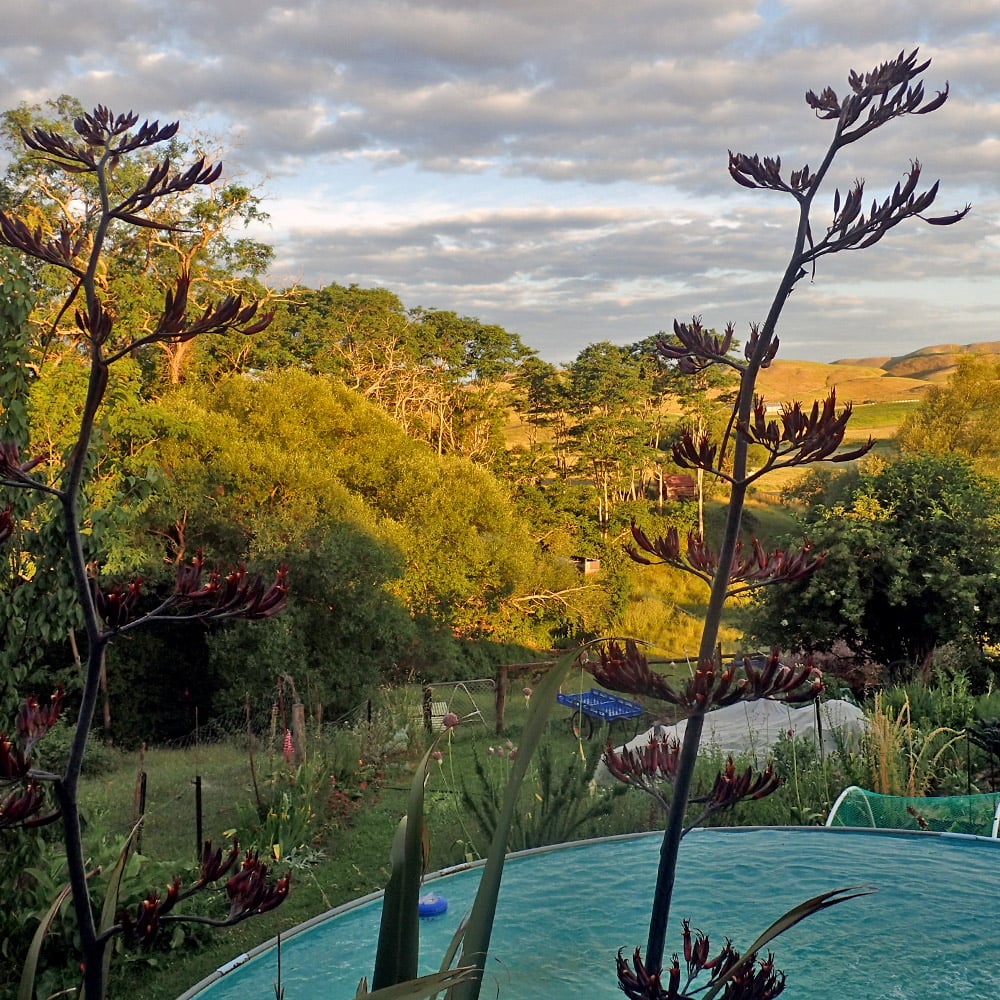 My sister gave me a tin of Bugger Off when she returned to Oz after a holiday in NZ. My wife and I live in northern NSW, it's warm and humid here with lots of bightey critters, especially mosquitos and ticks. Your product is wonderful; it repels insects, reduces pain and itch and smells loverlyl. I can't wait to try some more of your products. Well done!
Sincerely, David Stevenson, Crabbes Creek, northern New South Wales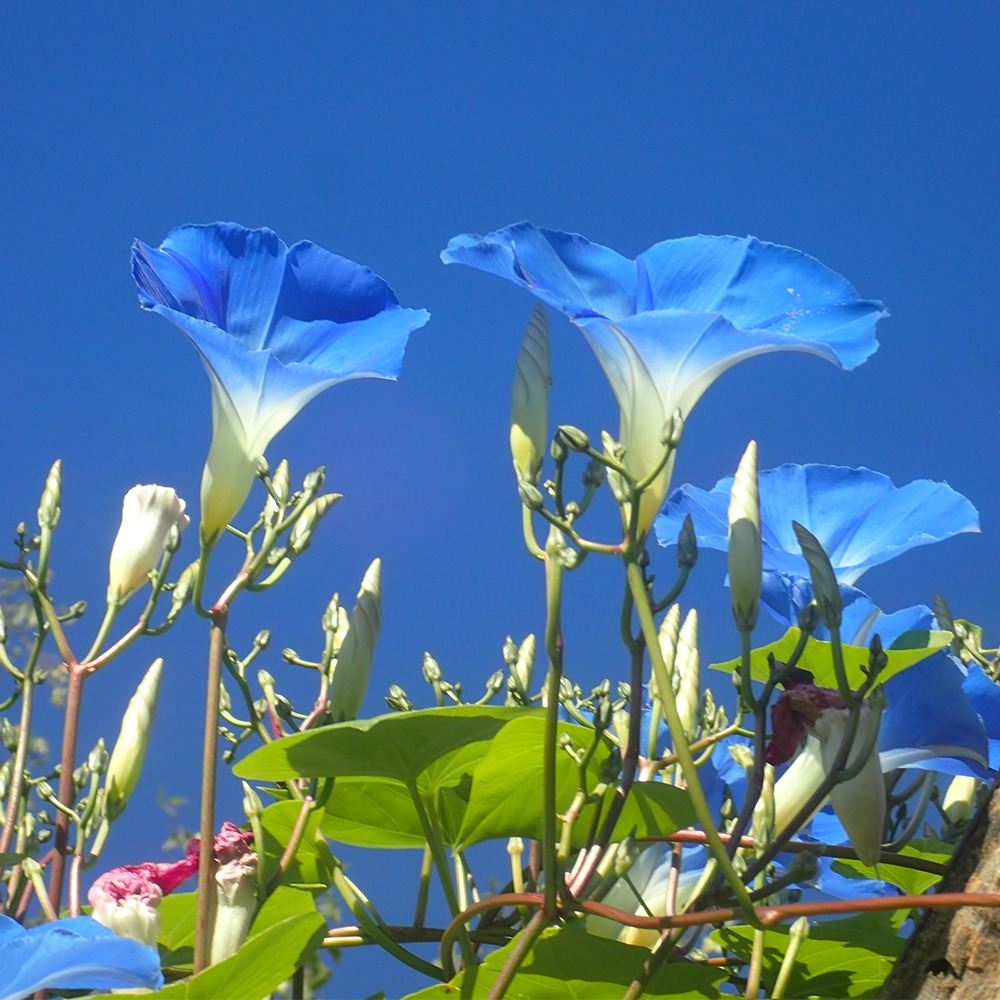 I have been buying your guys products for a few years now, and "Love the stuff!!!" I dont know its just so earthy, and holistic and made with LOVE!..really cant explain. i so love the "baby bottom cream! it doesnt go on any babies in our family, it goes on my face!. Yep thats right my baby face. Your new website looks Fantastic! lots of lovely colour. SO thankyou Millstream for keeping me looking YOUNG!!!
Cheers Sue Dyer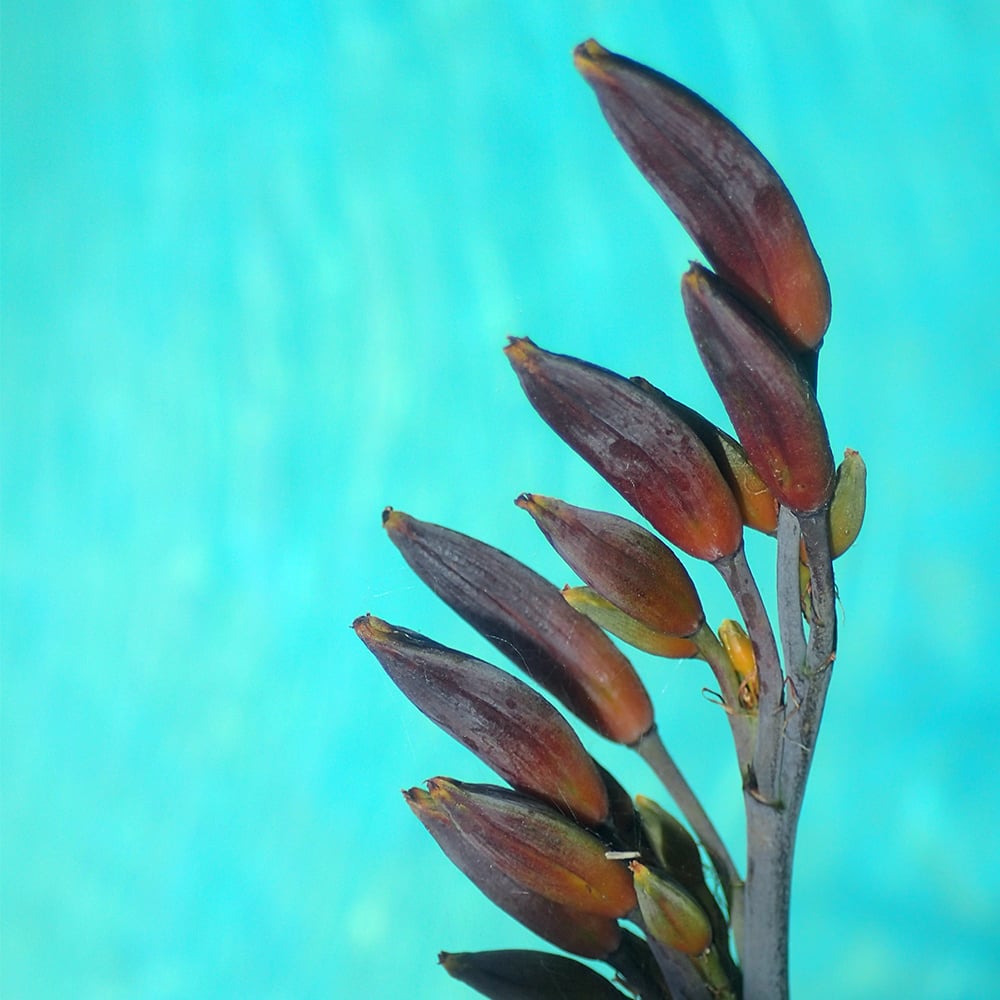 Just wanted to let you know that I have used the Eczema cream on my 5 year old boy with HUGE success. Although he only suffers mild eczema, it seems to work almost overnight. Also, last weekend when we were away, he had an outbreak of patches of very sore, itchy and red skin rash/spots over his torso and I didn't have the cream with me. When we got back Monday evening I used it straight away & the following morning - the relief it brought my son was amazing as he had been very distraught. I kept using it morning & evening and by this morning the sore patches have all but disappeared. I would recommend it thoroughly. Thanks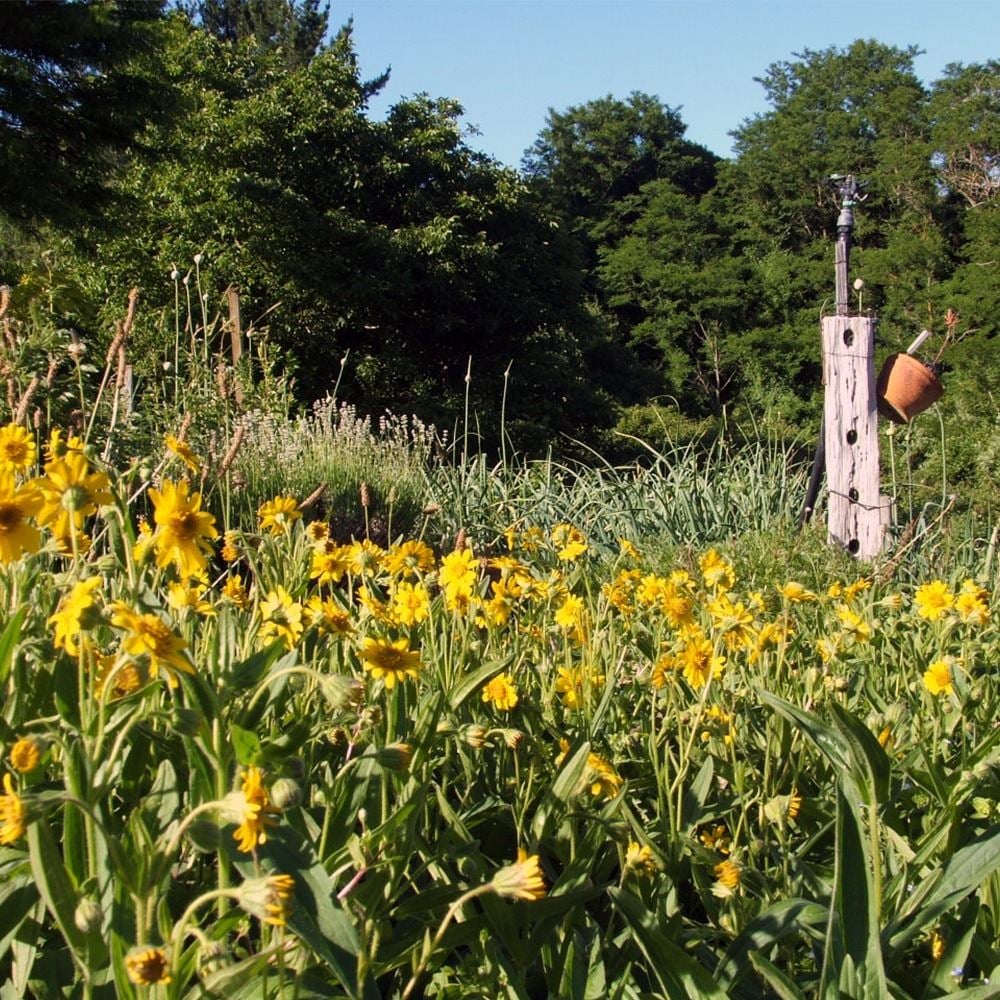 I am absolutely thrilled with the use of your products, kawakawa cream in particular, have been taking it as a gift for friends and family with a great success! Thanks you very much. You are also two amazing people, working from the heart. Great!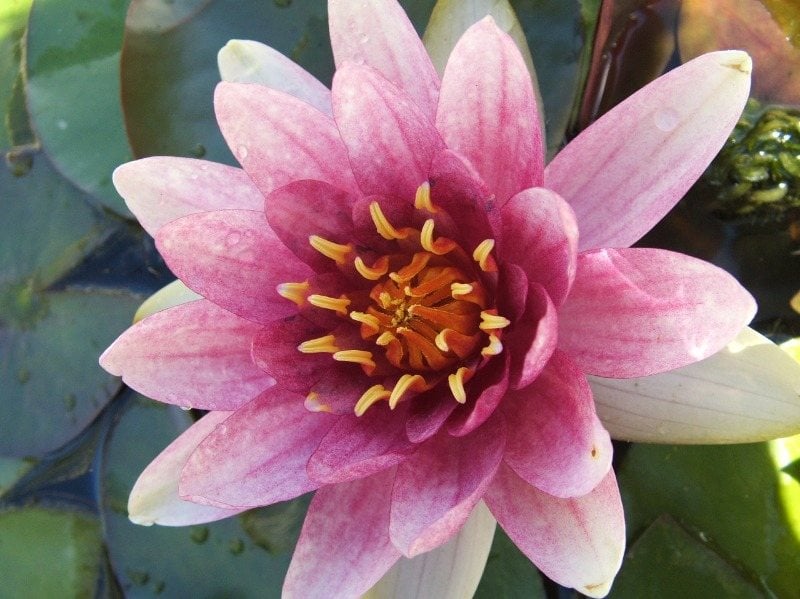 Love this!!! Was a gift for a friend and have to buy a new one as I have now used some of the plantain & chickweed ointment for myself. Best bee-sting cure EVER!!!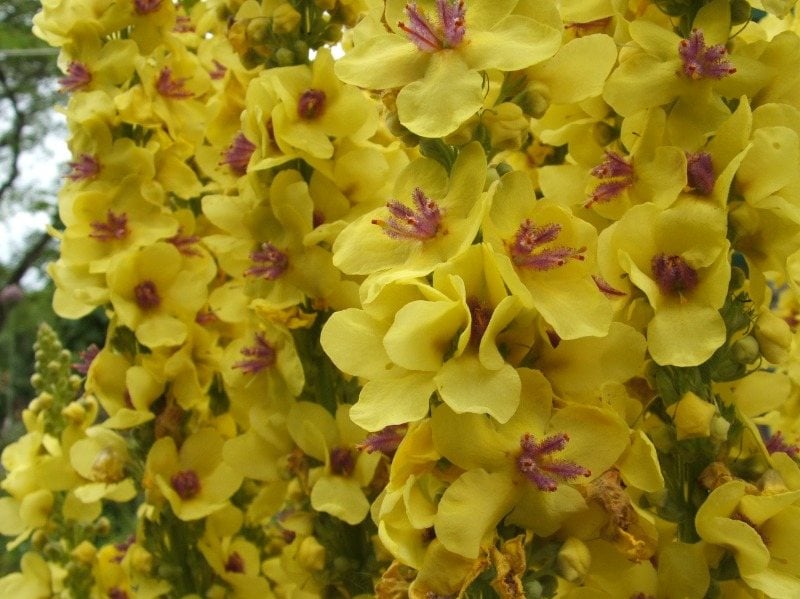 I swear by your eczema cream after having brought it from the Paper Mulberry, but I never had the option to swing pass and purchase more. I had no idea you had an online store, so thank you!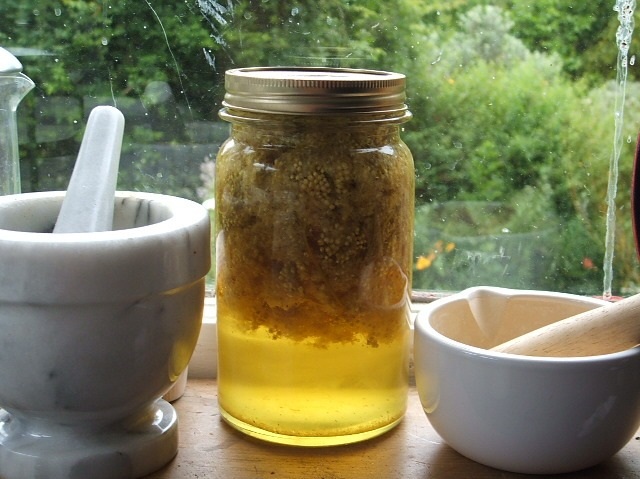 Thank you very much for your prompt delivery of my wonderful shaving soap (my last pot is still going a year on!) and I am looking forward to trying the after shave balm very much. I am sure the shaving soap has effectively stopped any acne and shaving rash I may have had in the past. Money well spent. Thanks again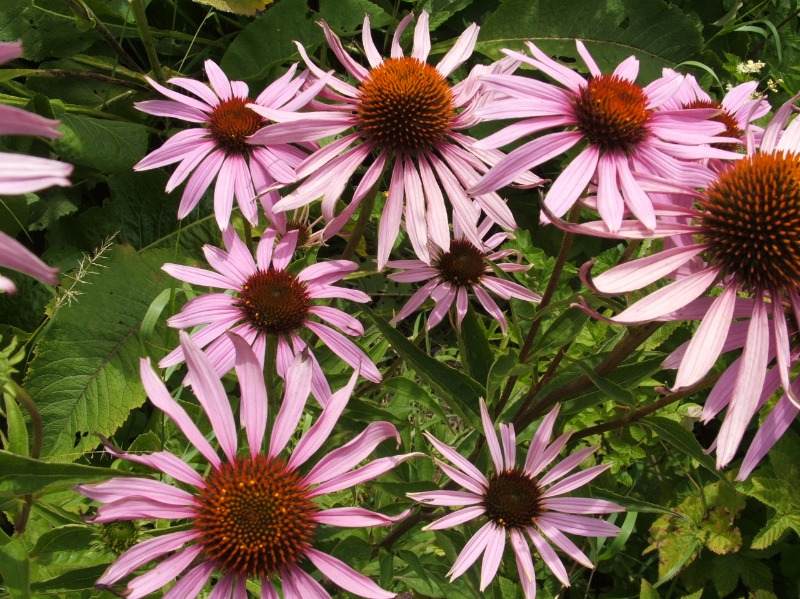 Kia Ora... I'm a local resident in Hastings and go out to CHB often and pass your little sign. Why I have never stopped I don't know and I wish I had. We came back from a family holiday in New Plymouth where we housesat for friends. They have cats and my son has eczema but he has never reacted to cats before. Im thinking maybe because we have little contacts with them. Anyway we had two cats to look after in this week and from the first night my 11yr old son started scratching. His skin was slightly irritated before we got to the house but after that first night he went downhill. He was scratching and crying and I've never ever seen his skin look so sore and broken and flared! I almost cried. A few months ago we took him off the emulsifying from doctors etc and he had solely been using virgin coconut oil which has been an amazing product to use as a moisturiser. But I now realised this wasn't helping at all with the scratching and the skin and its was the scratching that was making things worse. I popped into Cornucopia hoping to find a miracle cure but feeling rather like we won't. I didn't speak to anyone mainly because its been a battle for my sons skin and it's ongoing and I've tried lots of things over the years. I had heard on a facebook forum that your crocodile cream was amazing but then I saw the small jar of Eczema cream next to it and thought this might be more helpful. My son has kapahaka tonight and I know he was feeling unsettled about performing because his skin was so bad (no shirt for the performance). We bought the oil on Saturday and trialed a small patch first to make sure he wouldn't react to it. Overnight it seemed to improve (well my husband thought I was seeing things) so we went for it and applied it all over his body and by the next day I almost cried and couldn't believe my eyes. Not only had it worked but worked so fast!!! We bought the smallest jar (finances) and its worked brilliantly and we just ran out this morning and he performs tonight! His skin is about 80% better and he is totally fine with that!!! He's performing and I'm on your website now looking to buy more. I can go to Cornucopia and I love supporting local business especially ones like that....but we are on one income so I'll be honest - we have to head out to Waipawa on Saturday so if its cheaper online I will buy direct from you!!!! Thank you so much! I will be checking for other products to add to our 'haurora' cupboard!
Blessings, Marie xx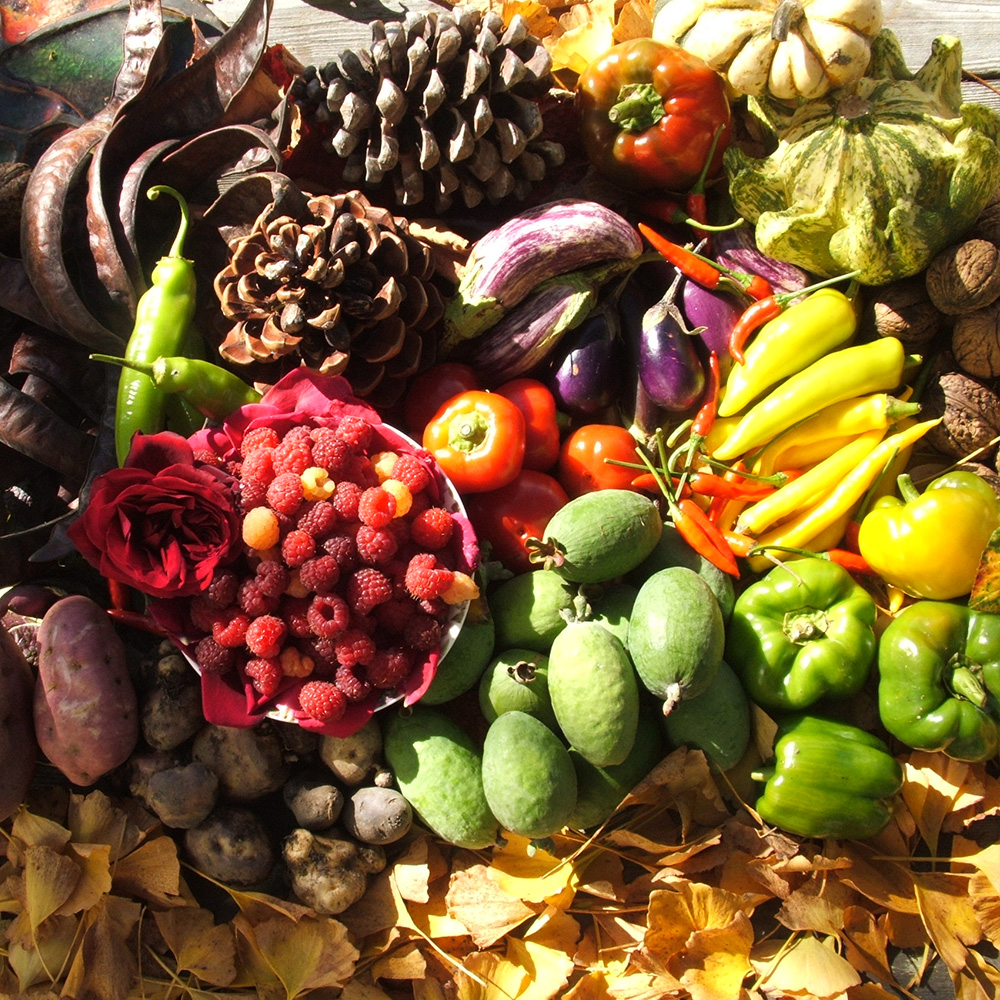 I have used a few of your products now, & all I can say is, I will be back for more!
I just LOVE the rose soap & shampoo bar, not only does it make me feel clean, healthy & happy (roses being uplifting etc) but it also helps with cleaning the shower etc, due to less soapy bubbles, means less soap scum! Plus I like the fact that the natural ingredients aren't harming the environment when washed down the plughole. The nits lotion is also fabulous. One of my little ones is always picking them up at school, so I go through treatments all the time. This one was nice to use, lovely on her hair & didn't sting her scalp when applied to the bits she had scratched & broken the skin. It also made it easier to get the nit comb through her hair, always a struggle! The creme perfumes have got to be my face! The rose petal creme is true to its name, smelling like walking through a full-blooming rose garden :-) I found it is also great rubbing a little through my hair after the shampoo bar & rose vinegar rinse. I started using it as a hair styling product instead of mousse etc & it makes my hair smell even better! I have long curly hair, which is prone to frizz, & the creme perfumes really help :-) So thanks again guys, for all of your wonderful products & great, friendly service :-) Keep up the good work.
Warm regards, Janine
Location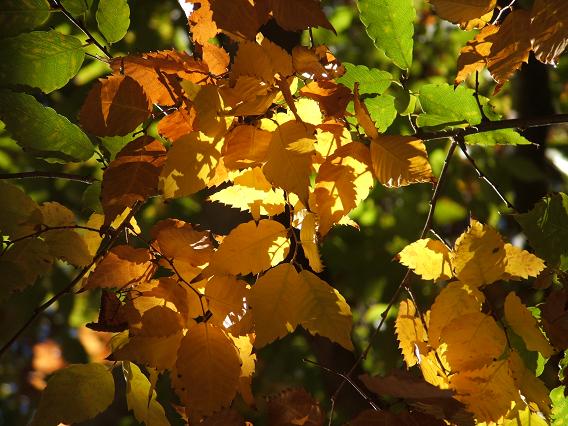 I recently had a very bad flare up of eczema on the inside creases of my arms, which has been really rare for me as I've grown older. Being such a visible place, I felt quite embarrassed and I wanted to cover it up with long sleeves - anyone with eczema will know that only makes things worse. I tried the remedies I remembered using when I was younger, but none of them seemed to work. The redness, swelling and itch just would not subside. I really didn't want to turn to a doctor to get prescribed steroid creams or pills, so when a friend told me to research chickweed cream, I stumbled upon Millstream Gardens eczema cream. Within two days, the redness has almost completely disappeared and my skin feels so much more comfortable and soft, it's incredible! I could barely straighten out my arms before, the skin was that painful, and now it feels back to normal. Such an amazing product! Thank you Jan and Geoff!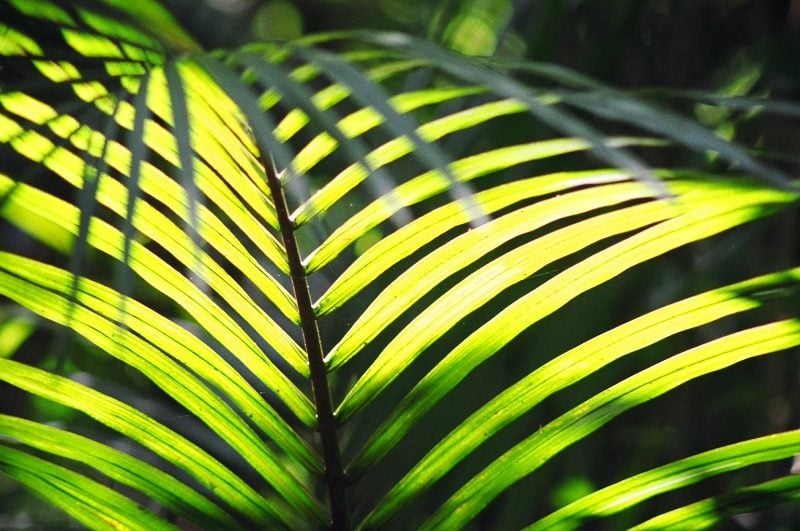 Just letting you know your stuff arrived safe and sound, and all your products are perfect again, keep up the good work you guys, oh and thanx heaps for my freeby lovin it :)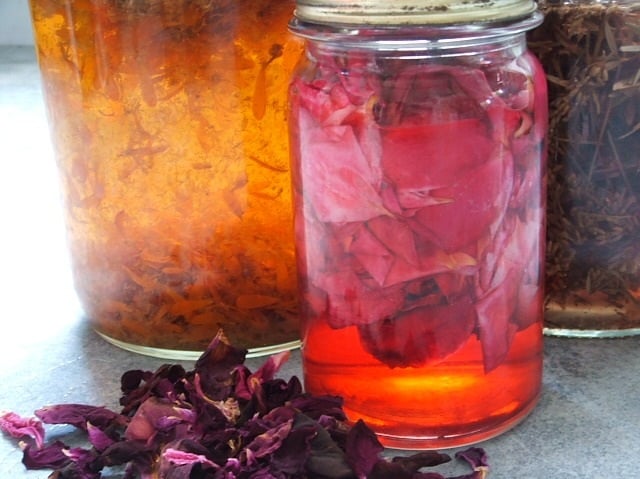 Would love to say a big thank you for your amazing products. I brought the X-zit cream and used on my daughter her face looks amazing almost all gone in 4 days. The crocodile Cream for me I wish I had got the big one.
Many Thanks :)
Love your photo selection on the website. Your products have that special caring feel only Cottage industry can produce in stark contrast to products made mechanically in a big production line. The sun smiles on Millstream Gardens and your creams and potions reflect this lovingly.
Thanks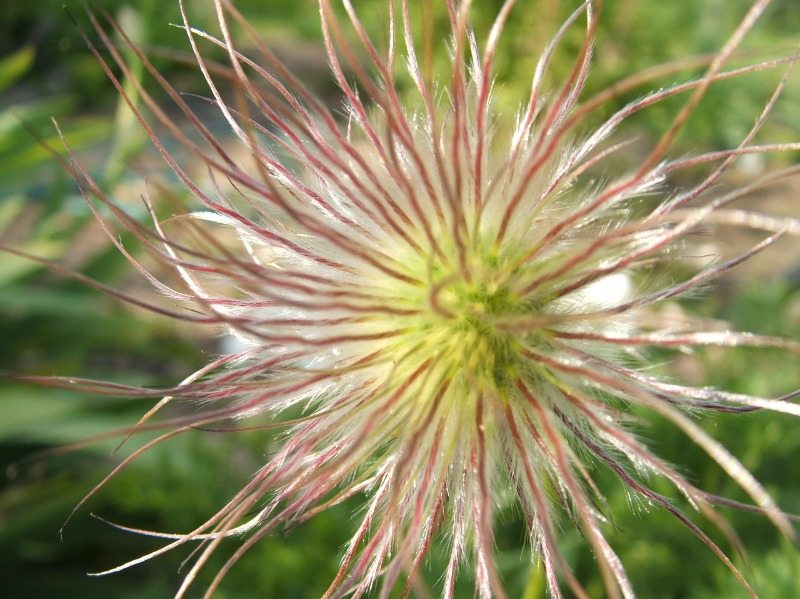 I suffer from dyshidrotic eczema and I have never up until now found anything to cure it. I was given a jar of baby bottom cream but luckily my baby does not have nappy rash so I started using it myself, and what a big difference it has made on my skin. I am so glad I have come across this cream. Thank you so much for inventing it!!!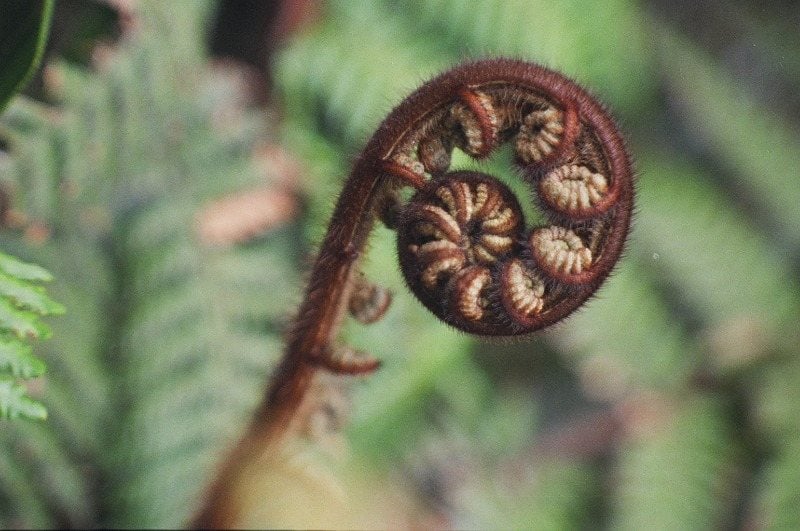 Absolutely beautiful products and will definitely buy again. I noticed even within 24 hrs the "X-zit" cream has improved my skin - I can't believe it.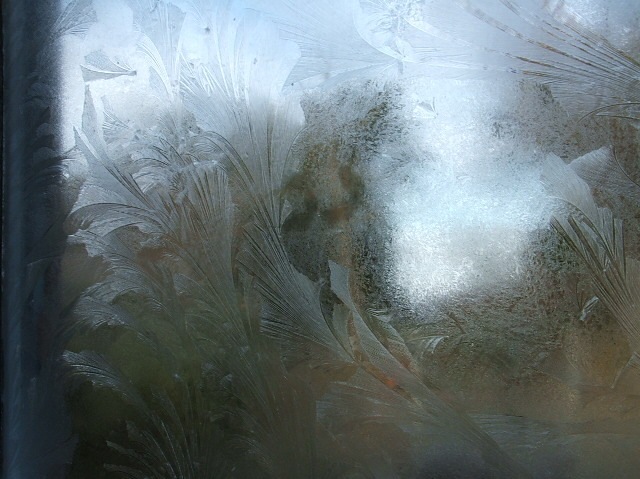 The new website looks great!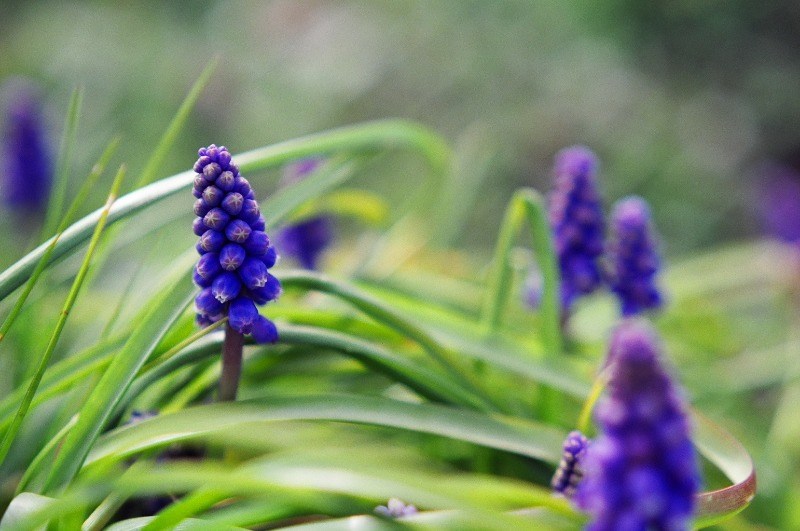 As a long time sufferer of psoriasis, particularly round the hairline over winter, I have tried all sorts of products over the years. I called in to the Otane Cafe and purchased your cream. What a joy! It has made such a difference to my skin and is actually a really lovely moisturiser as well :) Thank You for making such a great product. Off to purchase another jar :)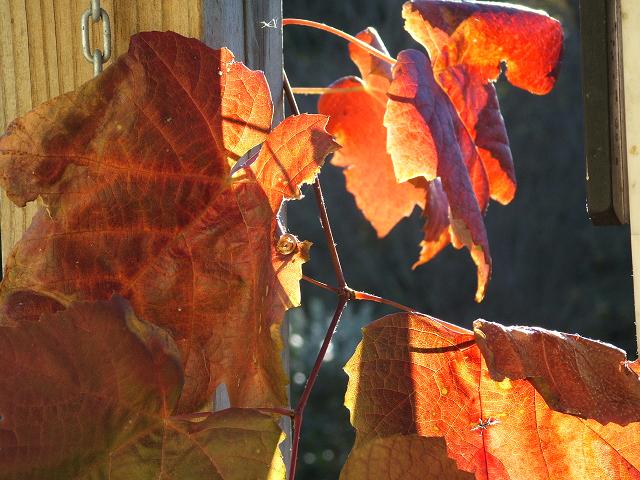 I have found this particular cream to be incredibly effective for my eczema which I have had since a child. I have been using it for approximately 3 weeks and can't believe the difference in my skin condition - thank you so much!!!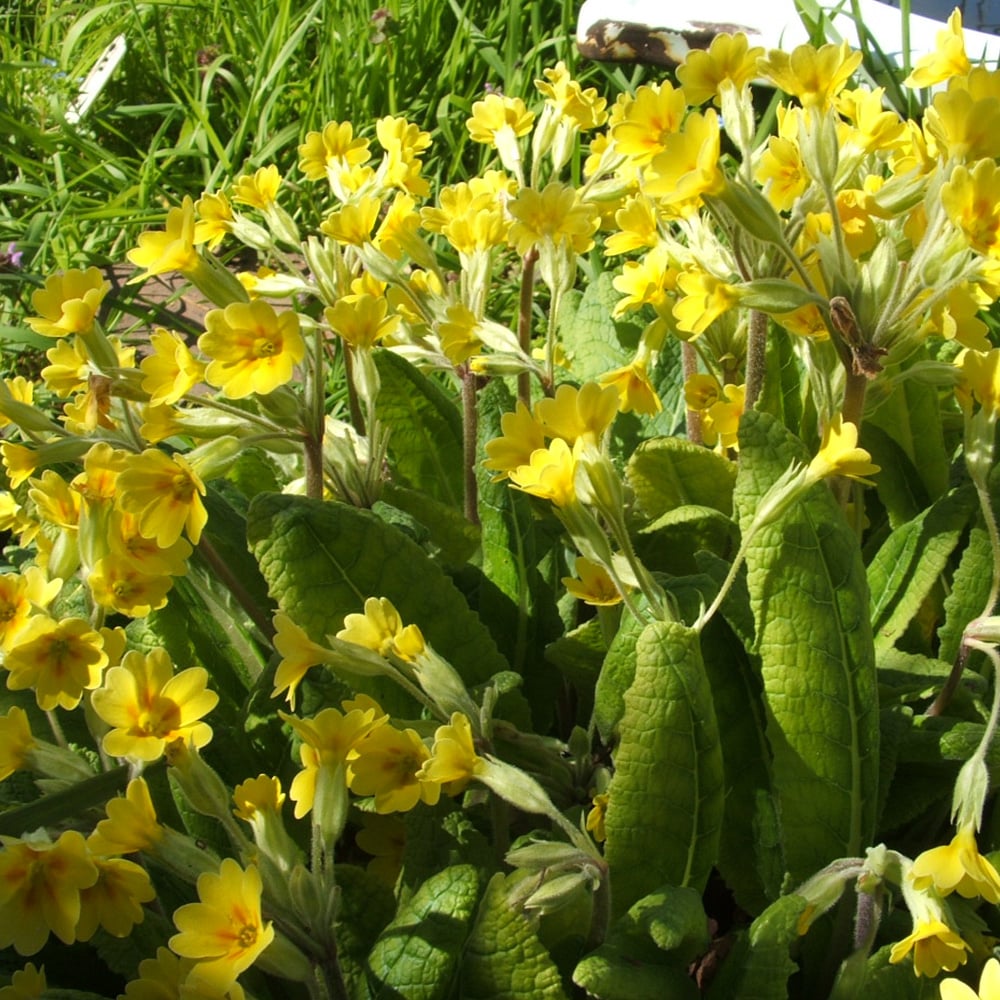 Hi, I just received the parcel and want to say thanks and congrats! Congrats for your products, haven't tried everything yet, but my husband has been using the shaving cream and says it's the best ever. And I've just tried the lip balm.... delicious and so soft! No doubt that the eczema cream will do marvels on my daughter's skin too! And thanks for the parcel, minimum waste, very thoughtful reuse of materials to wrap up the products, and yet all perfectly protected + a personal handwritten note :-) Cheers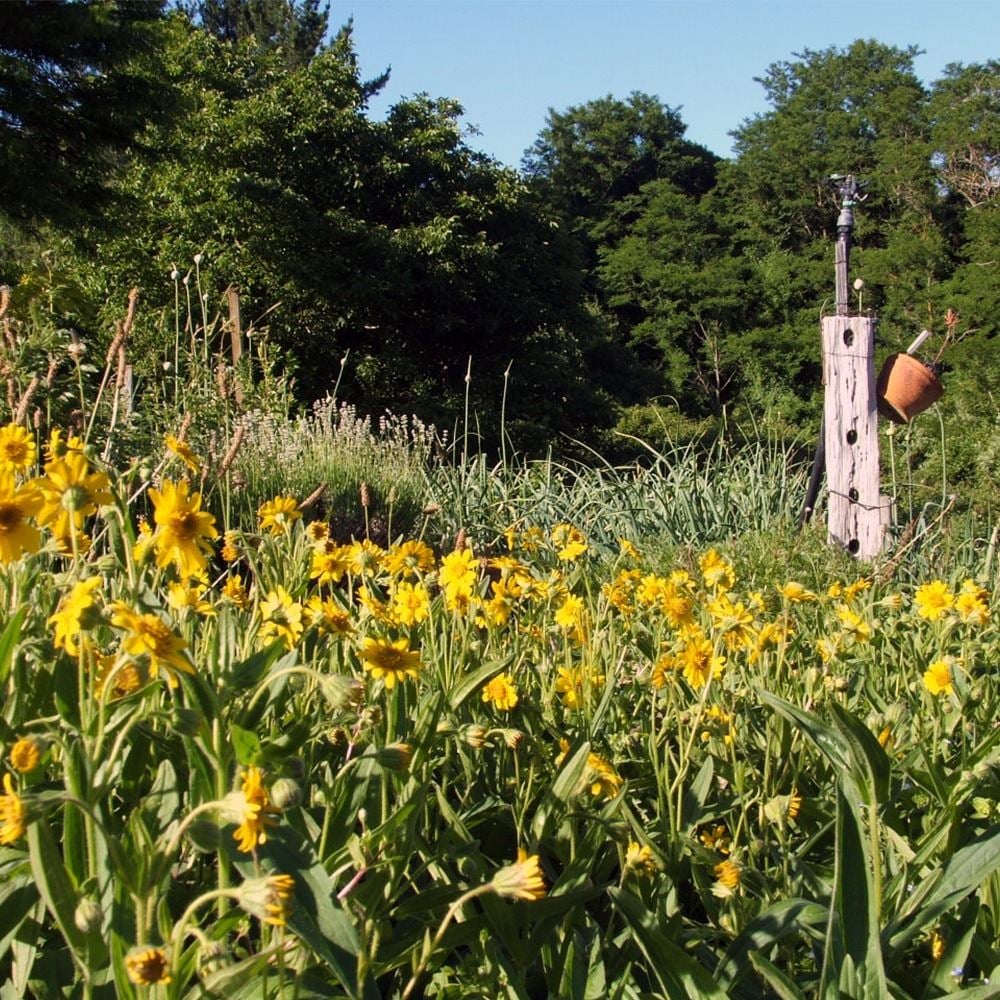 Hello Jan & Geoff,
Thank you very much for the prompt dispatch of my order which arrived yesterday. As always, delighted with my purchases! I must let you know, the little tin of Sinus clear is a tin full of pure gold as far as I am concerned. My husband applied as directed and slept right through the night without snoring, hence, I slept ALL night for the first time in……. well……. I can't recall when…….it'll be years! Thank you for this marvellous remedy.
Kind Regards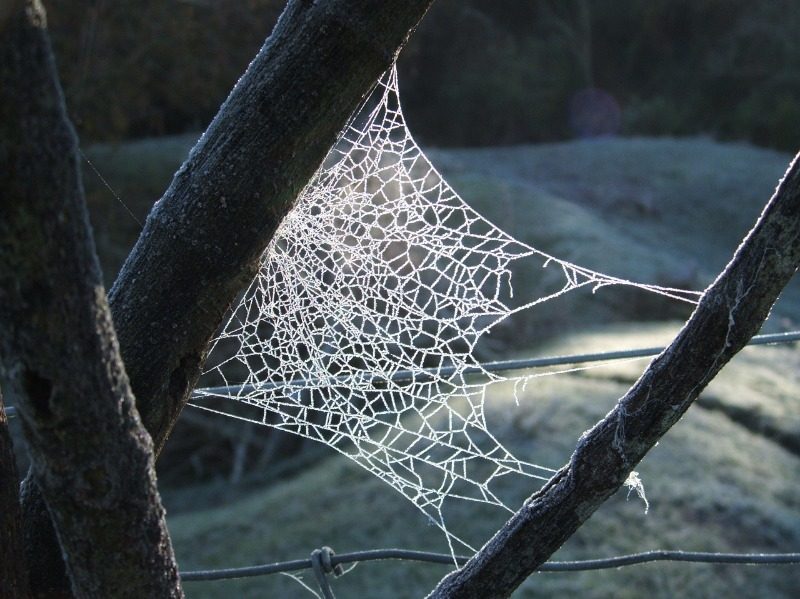 RELIEF!! These are awesome natural products and they are working so well for my young boy, he is loving it. We have tried sooo many products for his eczema and dry skin problem for a few years now and nothing can work like these. Awesome service, awesome products, Super everything. Highly recommended. Thanks guys :)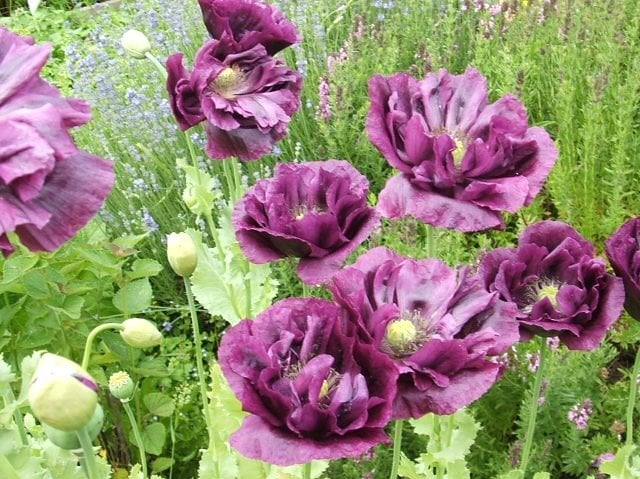 Hi guys, just gotta put in my 2 cents worth on this product........ simply the best shaving soap/foam I have found in 30 years of shaving. Gorgeous, smells awesome, works amazing, lasts forever. Just ordered my 2nd tub and will definitely be back for more. Team it up with Millstreams after shaving balm and you are sooooooooooooo onto a winning solution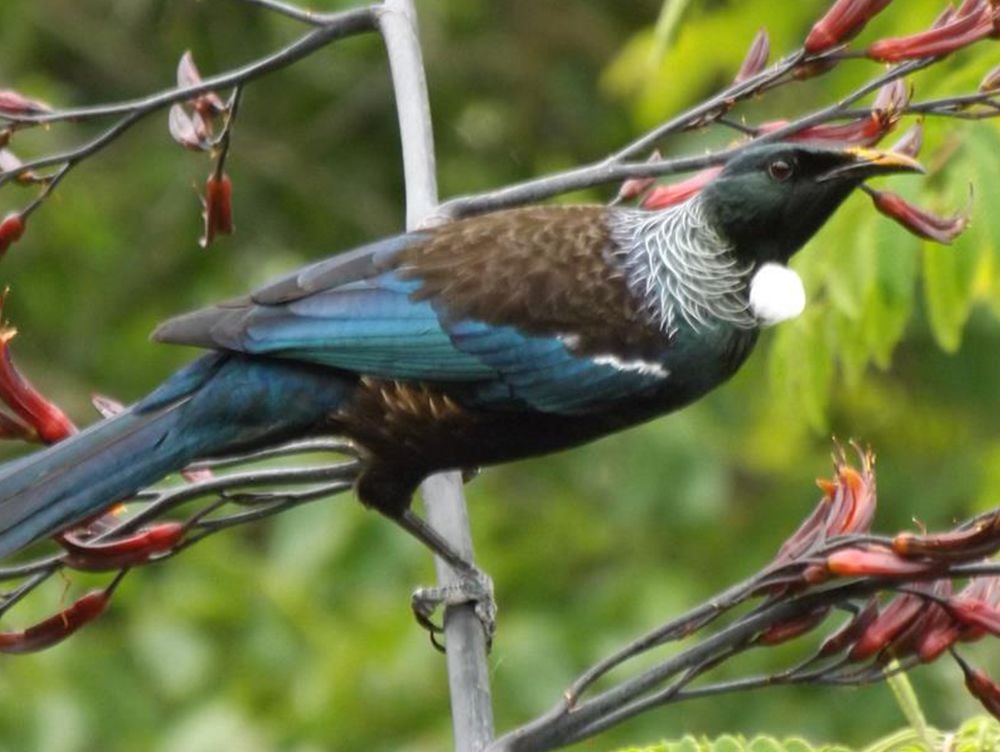 Hi Geoff, Once again thank you for the speedy dispatch of your amazing products, plus the little extra of kawa kawa healing balm was a lovely surprise, I use it a lot. The moisturising lotions are lovely, had a little trouble squeezing it out of the hard plastic bottle but after a few uses the plastic seemed to soften. The sinus clear is working well, however I took your helpful advice and bought some Clinicians Nasal Clear on line, so have it on hand should it be needed. My partner also says he is sure that since using the nasal spray his tinnitus has lessened in severity at times, but also likes the sinus clear. I love the fragrance of the rose geranium and like the cold cream. With summer on the way I will be using the natural sunscreen.So thank you again for making such amazing products and your helpful advice. If I don't need anything before end of December, have a Happy Christmas and I hope you find time to have a break. Kind regards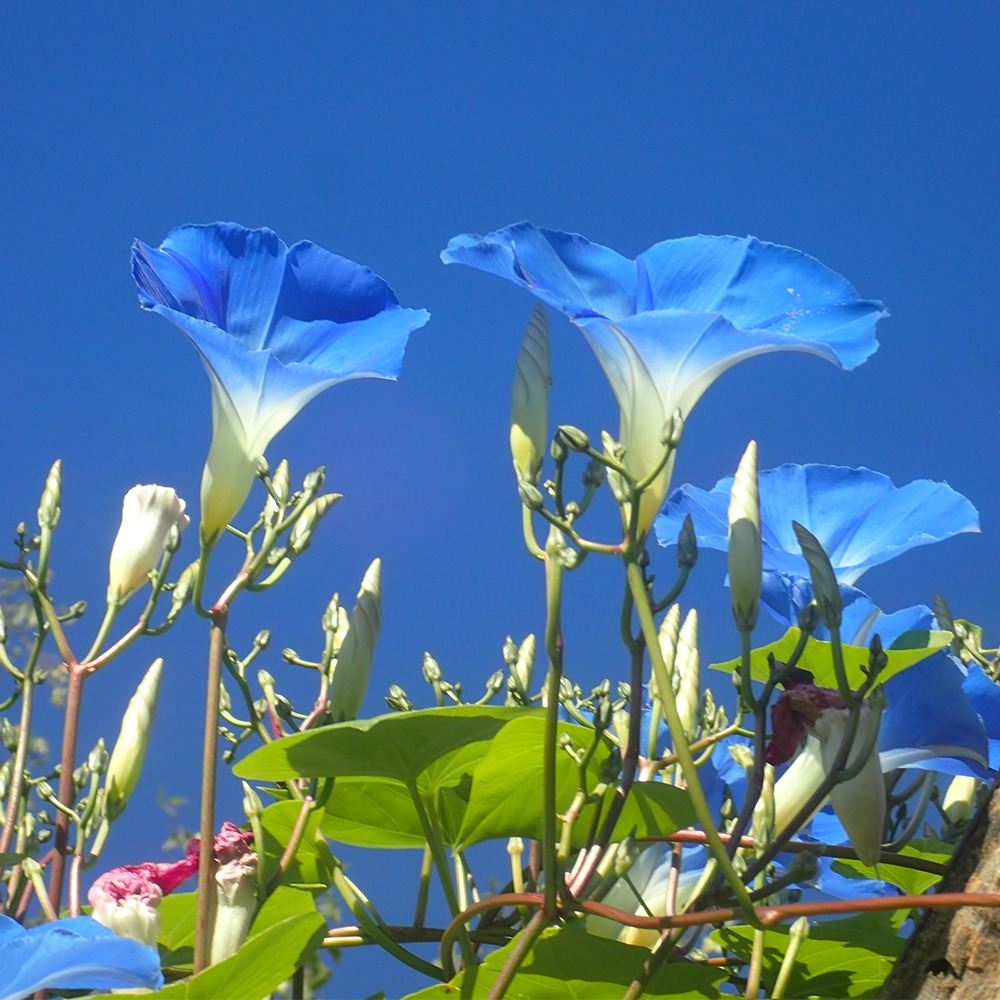 Hi, Just to let you know that your Calendula Ointment is one of the best in NZ. For several years I used Green ridge from Australia but they stopped making it for some reason. I then bought every version of Calendula Ointment I could find in NZ. Yours is by far the best. I have extreme eczema on my hands and your ointment helps a lot - it heals my cuts/splits under a plaster within 24 hrs and is great for general application. Also it is a great wrinkle reducer! Lol :).
Thanks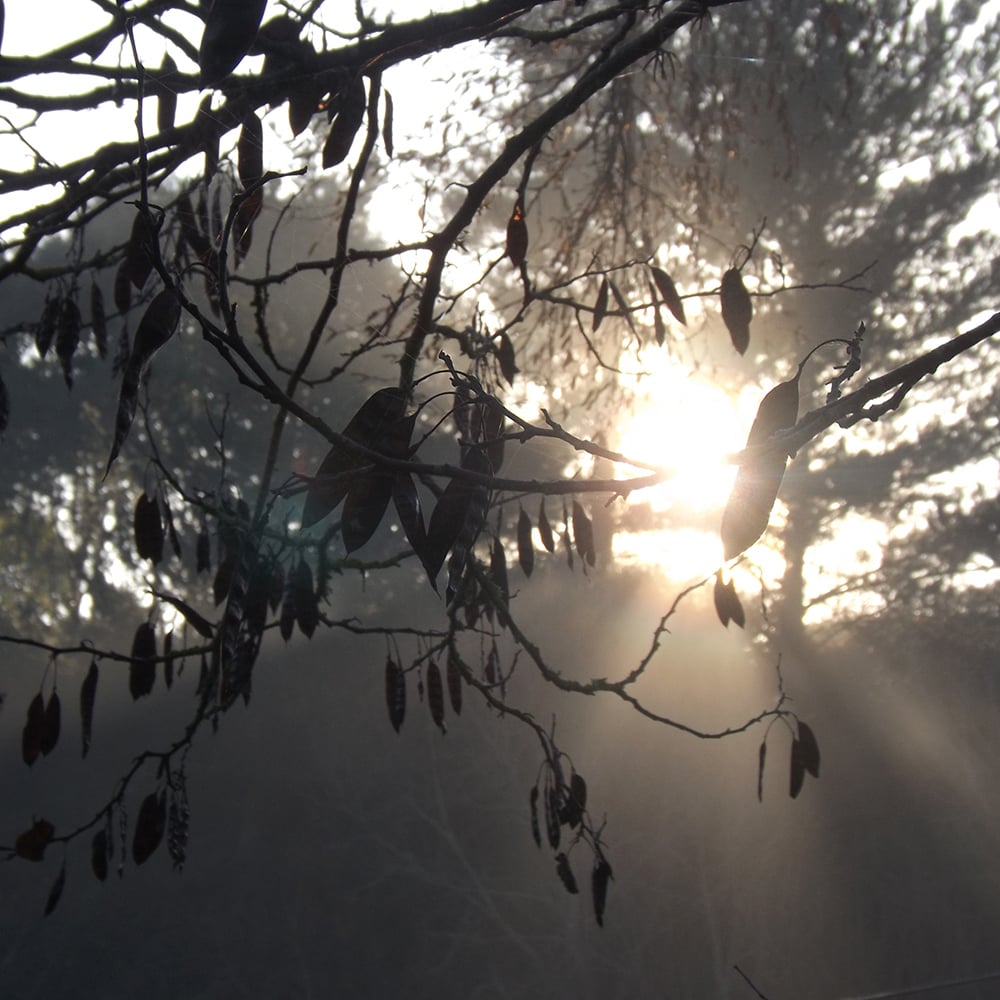 I used the Elder Flower Ointment on an odd dry discoloured patch of skin. It developed with sun-damage over years, I suspect. The area softened and the darkness has faded with the use of the ointment, I wasn't expecting the result, because it was so gentle, I didn't notice it 'working'. I am very pleased with it, tho' it has not completely gone, the mark isn't very noticeable and I don't worry about its appearance. More importantly the area is smooth now.
Thank you, your products are very valuable in our household, and gentle too.